Consider These 11 'Buffy' Fan Theories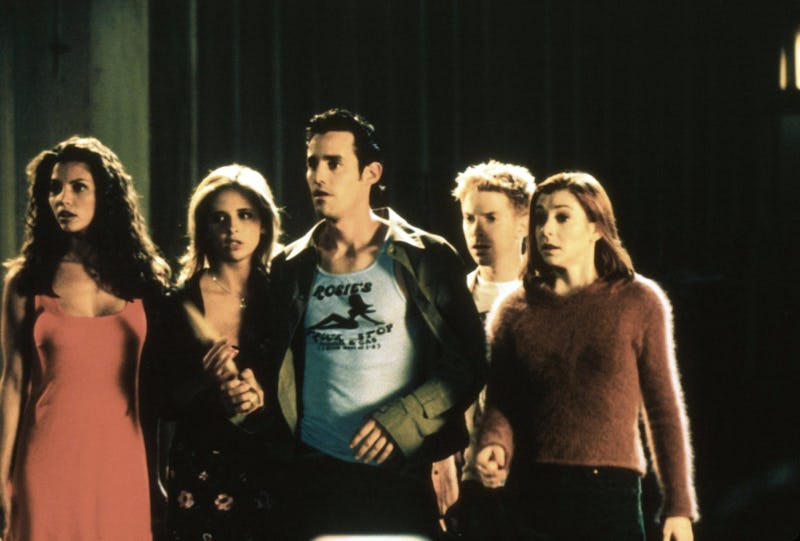 Remember the song "I Have a Theory" from the Buffy The Vampire Slayer episode "Once More With Feeling"? Well, they aren't the only ones who have theories. There's a lot of fans of the Scooby Gang (as they were called) who have all sorts of zany fan theories about Buffy The Vampire Slayer, the hit '90s series and seriously one of the best series of all time. And surprisingly not one of them has anything to do with bunnies, like Anya sang, though lest we forget "bunnies aren't just cute like everybody supposes." Anya did have a point that not everything is what it seems to be.
But let's get down to business here and stop focusing on the fears of Anya. There are seven beautiful, heartbreaking, and empowering seasons of Buffy, which ran from 1997 until 2003. And with that there comes some bold fan ideas about happenings in the Buffyverse. They range from the totally insane to the "Huh, yeah, I guess that does make a whole lot of sense." Whether we're talking about just why vampires are so good at martial arts or whether or not Dawn unwittingly had a hand in the death of her mother, there are many things to ponder when it comes to the exploits of our favorite slayer.