Disney Has A Ton Of Christmas Merch — Here Are 11 Things You Can Already Buy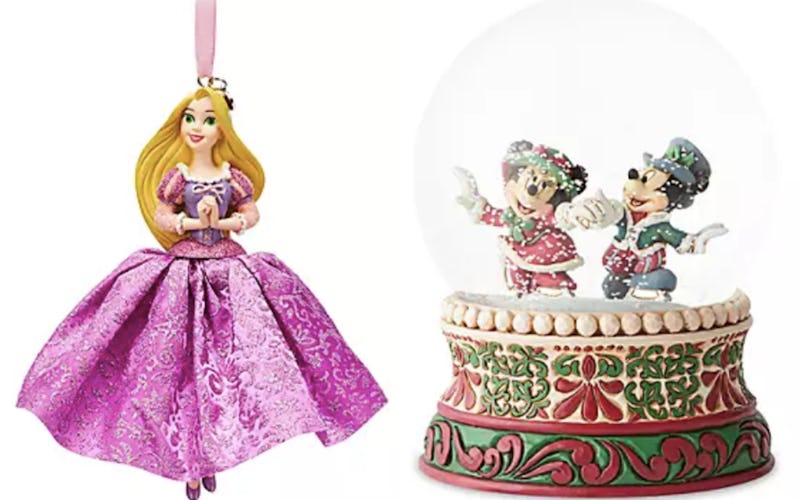 shopDisney
It's summer, which — in retail language — means that it's almost Christmas, so let's just not bother with fall at all and look at these 11 Christmas Disney things you can already buy online at shopDisney. We're not very good at waiting. I blame social media. Instant gratification is a "thing" these days, and whatever we want, we want it yesterday. That must be why I'm already putting up my Halloween decorations.
OK, fine. I never took them down last year to begin with.
There's no Christmas like a Disney Christmas, and what better what to blow so much of your paycheck that you can't afford to eat than by spending it on Disney decor that will be *perfect* for the holidays? Disney and the holidays go together like peanut butter and jelly, like macaroni and cheese, like your mother-in-law and wanting to stick your head in the oven. It's probably a nostalgic thing — both Disney and Christmas tend to take us back to our youth, when things were so much simpler. And just, you know, better in almost every way.
If you're still the biggest Disney fan and you're ready to prep for the holidays, here are 11 things you can already buy.