11 Books Worth A TON Of Money — That Might Already Be On Your Bookshelves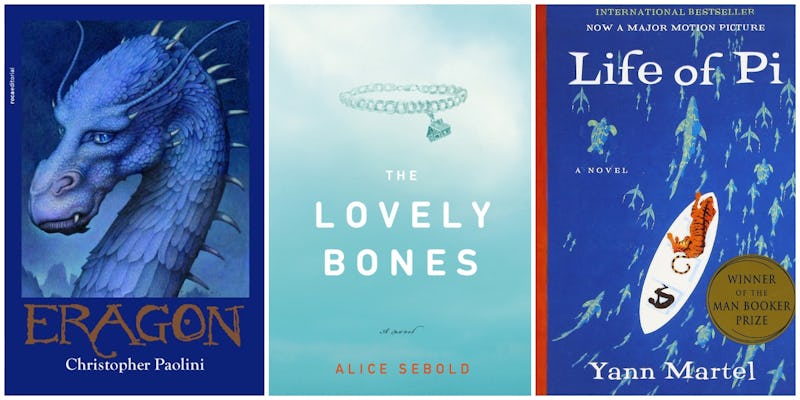 You've probably read articles about all those insanely expensive and incredibly rare, collectible books — like the highly covetable first edition of J.K. Rowling's The Tales of Beedle the Bard, of which only seven gem-covered, leather-bound editions were made. OK, so you probably don't have a super rare Harry Potter book sitting in your parents' attic, but you might be surprised to know some books sitting on your shelves can be resold for anywhere from $300 to $10,000.
Sure, most of the books described below are still signed first-editions, but instead of something totally unaccessible like Shakespeare's Folio think more along the lines of Stephanie Meyer's Twilight or Dan Brown's The DaVinci Code. Sounds a lot more likely, right? According to Abe Books, if you were lucky enough to score any of these books between the years of 2000 and 2009, you might just be in for a pretty decent payday. Check out 11 of the most collectible books of the decade below and then troll your own shelves or set your folks back home on a scavenger hunt through those dusty boxes of old books in their garage. You never know — being a lifelong bibliophile might literally pay off.