Crock-Pot Recipes That Will Last You All Week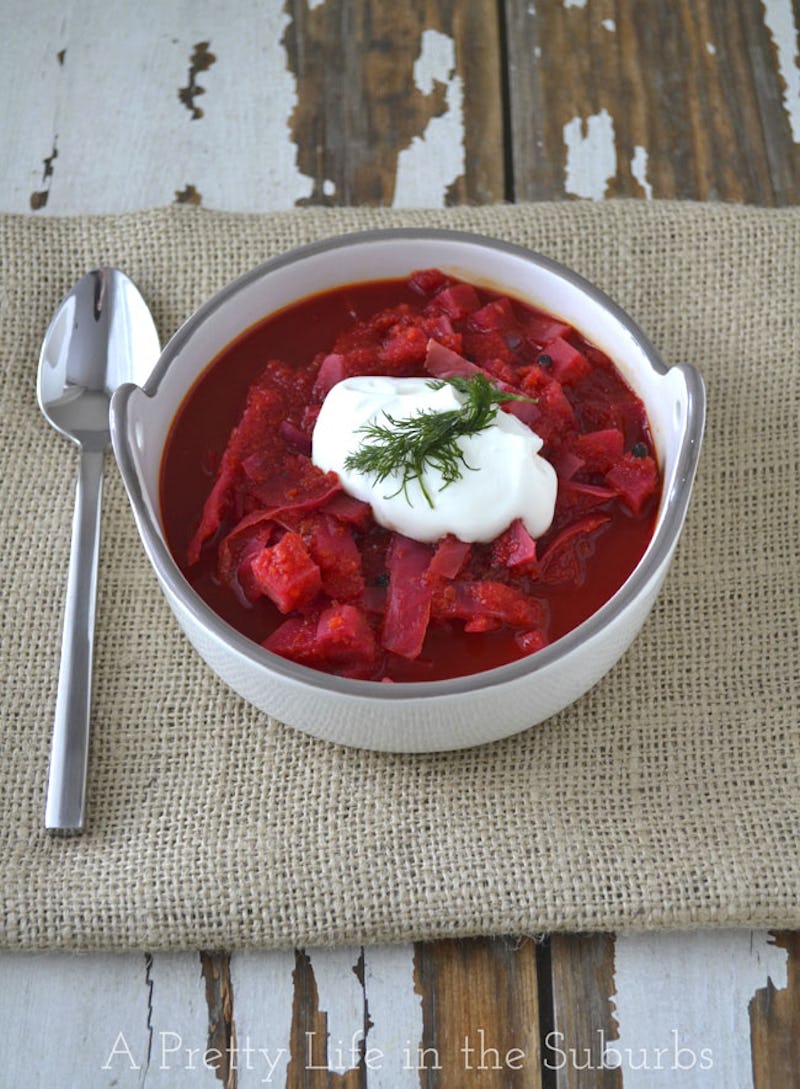 When we begin our foray into adulthood, sooner or later we all learn about the most life-changing culinary tech inventions that make our meals easier and our bellies happier. For me, that magical discovery was the Crock-Pot, and the realization that there are a ton of recipes for Crock-Pots that can last all week.
This domestic heated bowl doesn't look like much. I remember my mom whipping it out in the winter and leaving it on for hours, the house taking on the smells of onions and meat. I remember wondering why it took so long to cook, and what the point of it was. I never understood the importance or savvy of the crockpot.
It wasn't until I got my hands on my own device that I would realize what a game-changer it was. As someone who likes good home-cooked meals but doesn't really have the time or attention span to make them, the concept of throwing a bunch of ingredients into a pot, closing the lid and then coming back to it hours later to find it ready to eat, is hugely appetizing and appealing to me. Prep work often deters me from cooking — and complicated bake times are not much fun either. The best part of crockpot cooking is that not only do you just set it and forget it, you can make enough food to last you a whole week if you portion it right. Talk about easy dinners, right?! These are some of my favorite Crock-Pot recipes that will last you all week:
Crock-Pot Chicken Fajitas
These slow-cooked chicken fajitas will seriously up your Mexican Night game. Check out the soft and spicy recipe on A Pretty Life in the Suburbs.
Easy Crock-Pot Borscht
Accelerate the flavors of your classic borscht with this slow-cooker recipe by A Pretty Life in the Suburbs. You'll never make it over a stove again!
Creamy Crock-Pot Steel-Cut Oats
Yep, you can make breakfast in the Crock-Pot, too. Make your morning oatmeal a bit more interesting with this method and recipe by A Pretty Life in the Suburbs.
Sweet & Sour Veggie Crock-Pot Stir-Fry
Stir fry doesn't always have to be made on the stove. For a super tender and flavorful veggie dish, check out this recipe by Averie Cooks.
Crock-Pot Beef Tips
This super hearty egg noodle and beef tips dish is a piece of cake to cook with a Crock-Pot. The beef gets so soft and blends perfectly with the noodles. Check out the recipe on Brown Eyed Baker.
Crock-Pot Breakfast Casserole
This is a breakfast for champions. The multi-textural and protein-rich combination of hash browns, cheese, and sausage is perfect in this slow-cooker recipe by Brown Eyed Baker.
Crock-Pot Beef & Barley Stew
This old school recipe by A Farm Girls Dabbles is perfect for any winter dinner. It's filling, it's easy to make and it holds up well in the fridge!
Crock-Pot Veggie Soup
Sure, you can make soup on a stove, if you have all day to watch it and stir it. Or, you can make it in a Crock-Pot and let it do its thang, and taste even more delicious in the end. Check out this easy recipe on Add a Pinch.
Crock-Pot Cheeseburger Soup
Yes, you read that right. Wipe the drool off your face and start cooking with this delectable recipe by The Recipe Critic.
Crock-Pot Lasagne Soup
Before I saw this recipe from A Farm Girls Dabbles, I didn't even know lasagna soup was a thing. It is, and it's incredible.
Crock-Pot Chili
Everyone loves chili in the winter, but this slow-cooker six-hour chili pot will really hit the spot. Make a big batch and enjoy it with different toppings all week Check out the recipe on A Farm Girls Dabbles.