Halloween Costumes For People Who Literally Only Want To Wear Jeans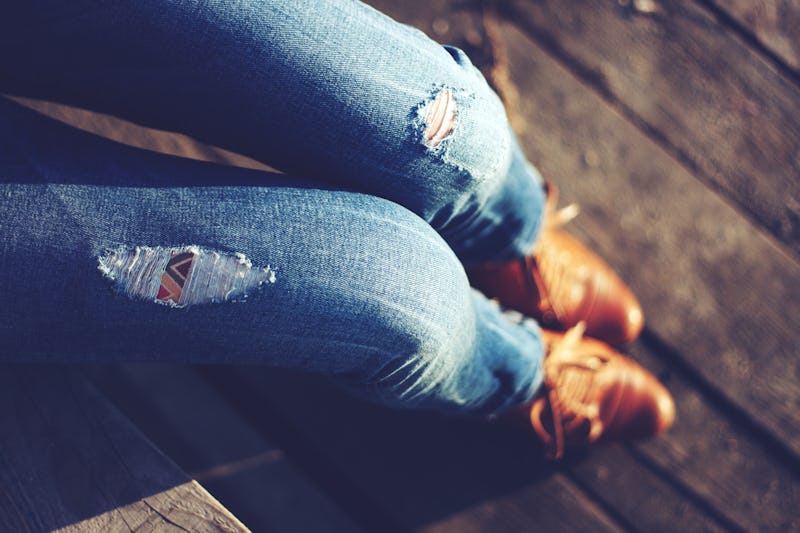 Kaboompics / Pexels
One of the worst parts about assembling a Halloween costume is the weather — sometimes in late October, it's just too cold to be wearing a short fairy dress or anything that requires bare legs. Thankfully, there are a ton of Halloween costumes you can wear with jeans that won't look like you simply slapped something together last minute. (And even if it was slapped together last minute, hey — no judgment here. Things happen.)
If you think about it, incorporating jeans in your costume may just be the best idea ever. Not only are they something that'll get a lot of use after the holiday (because jeans go with everything) but they'll provide comfort regardless of the situation. Whether you're at a friend's party or hosting your own, you probably won't have to worry about accidental exposure, or ruining the costume with a weather-appropriate cover-up.
And here's the best reason of all as to why jeans make the perfect costume. If you're the kind of person who likes to answer the door in costume and hand out candy, it won't be half as bad if trick-or-treaters fail to show. This is an especially common scenario if you just moved into a new place — sadly, "expected amount of trick-or-treaters" isn't usually something that's included on the lease agreement.
Check out the entire 'What's Up, Boo?' series and other videos on Facebook and the Bustle app across Apple TV, Roku, and Amazon Fire TV.