11 Eco-Friendly Bedroom Upgrades That Are Also Super Chic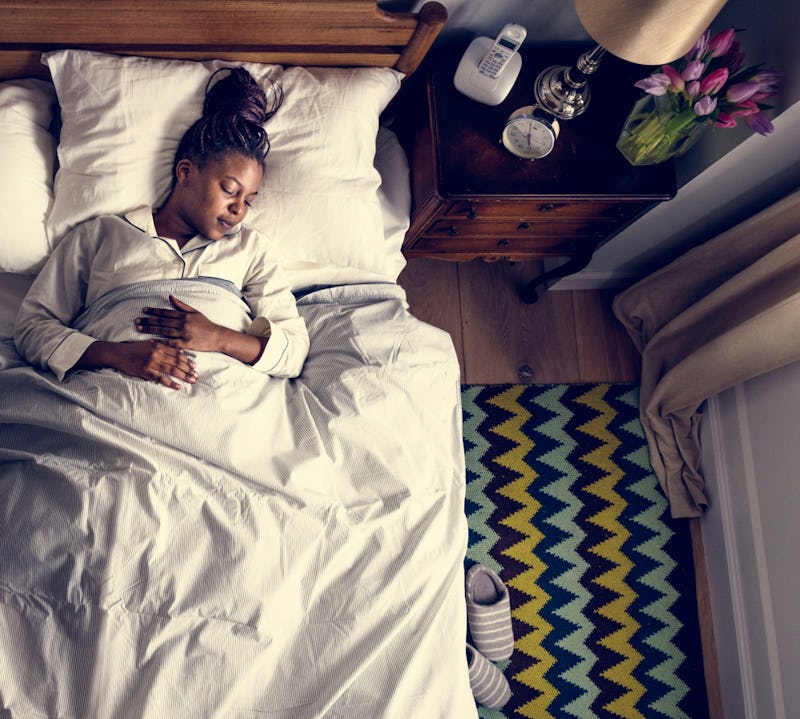 Rawpixel/Shuttershock
Finding ways to live a little more green is super important nowadays, especially considering the undeniable impact that climate change and global warming are having on our planet. Switching to a reusable water bottle, recycling, cutting down on kitchen waste, and opting to take public transportation are all great ways to reduce your environmental footprint. While reducing your consumption is one of the primary ways to live a more eco-friendly life, it's an undeniable fact of life that we do need *some* stuff, and that stuff may need to be replaced or upgraded. If you're looking to revamp your sleep space, upgrading your bedroom decor with eco-friendly products is a great way to shop with a purpose, while lessening your environmental impact.
Buying second hand furniture, scoring handmade items, and looking for products with "ecolabels" and certifications can make a big difference when you do eventually need to replace that dresser you got off the side of the road in college. The best part is, buying eco-conscious furniture and accent items will cost you about the same as any other bedroom product — so you won't have to sacrifice style for sustainability. Not only will your bedroom look cool AF, but Mother Earth will thank you.
If you are trying to lead a more eco-friendly lifestyle at home, these are the 11 pieces of bedroom decor that are as green as they are chic.