Winter's Weirdest New Trend Is So Functional You Might Just Get On Board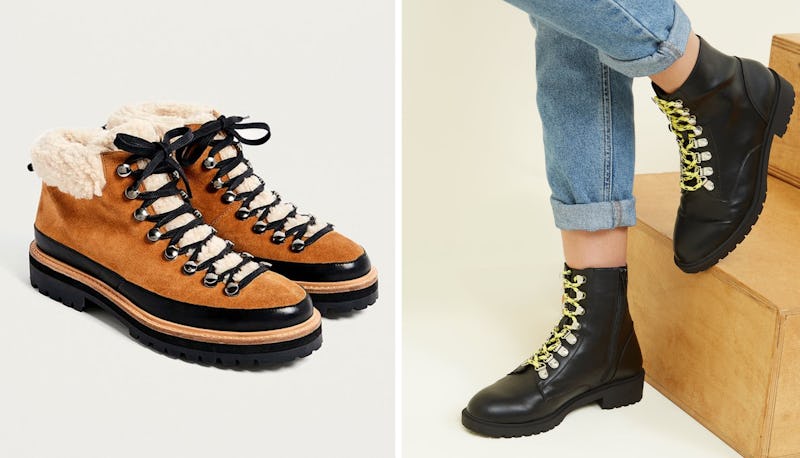 Urban Outfitters/New Look
Adventurers are bewildered at how the gear they wear on a regular basis has been adopted by the fashion world. But it has. And boy, is it a trend to get on board with. Designers would have you believe there's a big difference between actual hiking boots and fashion hiking boots. Fashionable hiking boots are ones that will take you through the winter and beyond, giving you the chance to dress up a plain outfit and not fall over when the ice and snow arrive.
Plenty of high-end designers have come up with their own take on the mountaineering look but most are sadly way out of my budget. So I've scoured the high street for some affordable alternatives that promise to give you grip, comfort, and pure style. For those that love the colour black, you're in luck as this appears to be very much in favour. However, there are rustic brown options, a pop of pink here and there, and a leopard print pair that aren't to be sniffed at. You can opt for subtle laces or colourful ones, an ankle-length pair or boots that give a little more warmth, a faux fur lining or a faux shearling one. The possibilities are literally endless.
Here are a few of the comfiest styles on offer right now.