These Rootin' Tootin' Boots Will Make You A Cowboy God From Head-To-Toe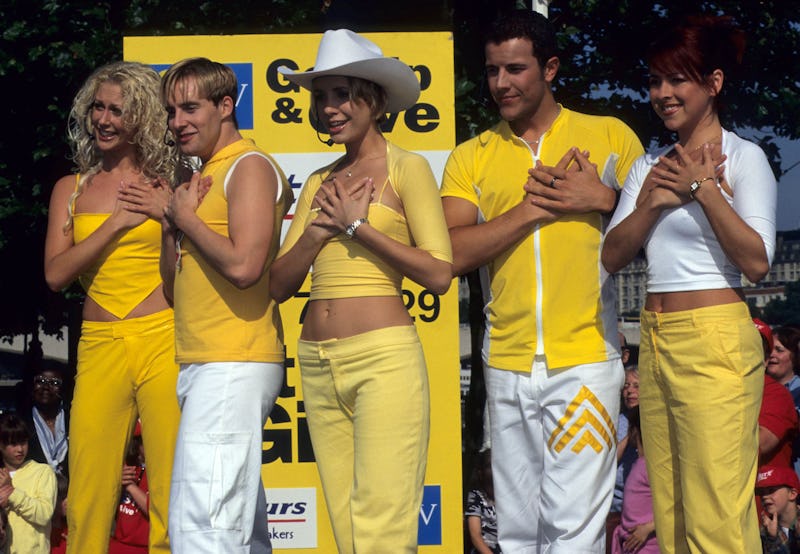 ITV/Shutterstock
My boot scootin' baby is driving me cer-azy my obsession for these hot boots, will not go awaaaay! Yes guys, these boots were made for walking and very thankfully, they are walking into your local shoe shop as we speak. Yes honey, yes! Getting ready to go out in this unpredictable weather is hard AF — everyone knows it. What you need is a shoe that is all weather, goes with everything, and most importantly comfy as it is stylish. Enter stage left, the cowboy boot. I have, out of the kindness of my own shrivelled heart, carefully curated 11 pairs of cowboy boots that you need RN.
Boots are not only sensible, but also ideal all-weather garms. Well, I guess unless you are concerned re tan lines, but this is the British Isles and tan lines are not going to be an issue for the next eight months so it's all Gucci baby.
The cowboy trend has been floating about for a while now, with embroidered leather jackets, silver tipped collars, denim and fringed everything being must haves of spring/summer 2018.
Wether it is a lifetime investment or just something to offset your look for a couple of months, we have the look for you.
Wether you fancy yourself a cowgirl, a cowboy, or a line dancing queen—there's a boot for that.
Yee haw.