Doing Yoga Can Help With These 11 Health Conditions, According To Science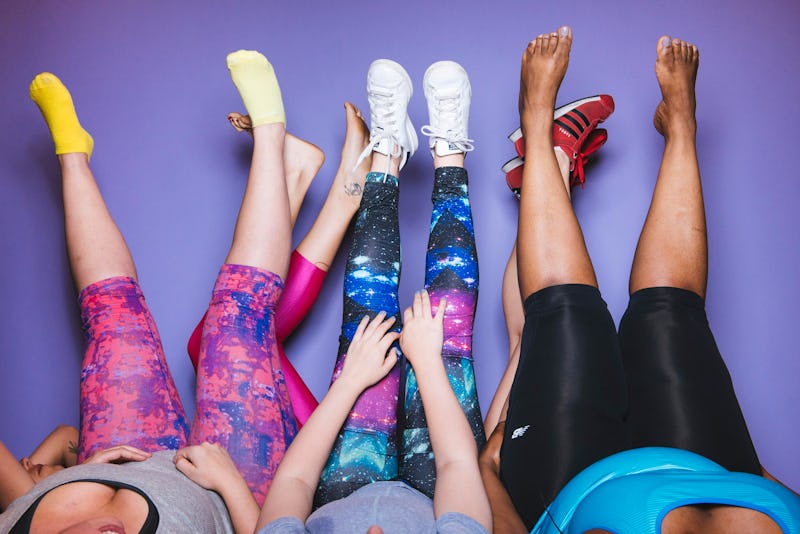 BDG Media, Inc.
Although yoga originated as a spiritual — rather than a physical — practice rooted in Indian philosophy, health experts have done a wealth of research to find out what health conditions doing yoga can help with. Because yoga is typically a low-impact practice, many people like to practice yoga as a complementary health approach for conditions such as low back pain, arthritis, anxiety, stress, or just for overall health, according to the National Center for Complementary and Integrative Health (NCCIH).
But many people might not be able to take advantage of these health benefits because they feel like they've been excluded from the practice of yoga. According to Everyday Feminism, when we think about yoga, we typically picture "white, thin, able-bodied, middle-class women." But despite how mainstream media depicts the world of yoga, any yogi will tell you that yoga is for everybody — and that means every body. "I think the idea that we practice fitness for anyone other than ourselves" is a rule to be broken, wellness blogger and yogi Jessamyn Stanley recently told Bustle. "Or that we practice wellness for the outside world, that our bodies need to look a certain way for other people."
And that's what makes the health benefits of yoga so accessible. Research suggests that adding yoga to your current health practices can improve your quality of life, says the NCCIH. These are just 11 of the health conditions doing yoga can help with, according to some of the latest research.