These Fan Theories About The 'Hobbs & Shaw' Sequel Are Pretty Wild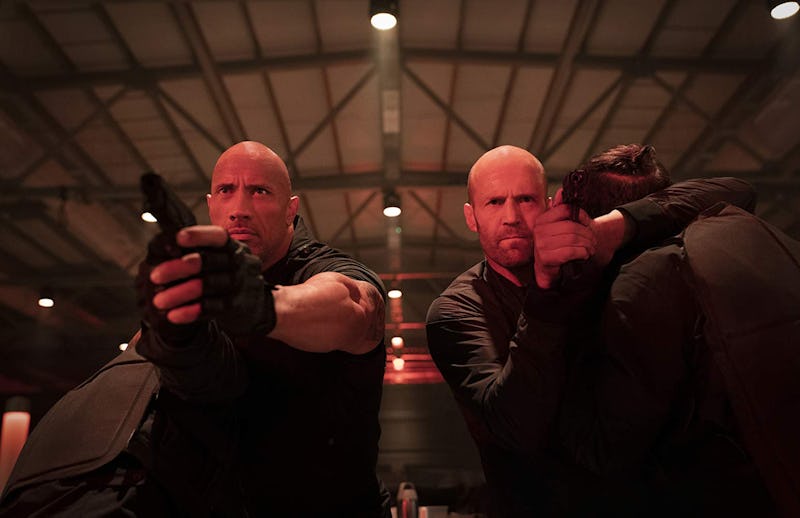 Universal Pictures
Even after 19 years, it doesn't seem like the Fast & Furious film franchise is slowing down anytime soon. Aside from the forthcoming ninth addition to the movie series, the Fast filmmakers have also created a spinoff film, Hobbs & Shaw. And while the movie's narrative diverts from the original Fast storyline, what you learn from the film might affect the entire Fast & Furious cinematic universe. And, as expected, some Hobbs & Shaw theories and predictions have come to light.
Dom (Vin Diesel) and the rest of the main gang aren't around for the action in the spinoff, as everything is centered around Luke Hobbs (Dwayne "The Rock" Johnson) and Deckard Shaw (Jason Statham). It follows the unlikely pair on a mission to save the world from a deathly virus designed to wipe majority of the earth's population — all while going up against super soldier Brixton (Idris Elba).
The introduction of Elba's character, some surprise cameos, and the mid- and post-credits scenes all present new information that has inspired some pretty interesting fan theories. Read up, because you may want to keep these in mind as the future of both threads of this unstoppable series plays out. Major spoilers ahead.