11 Insomnia Cures That Actually Work, According To Former Insomniacs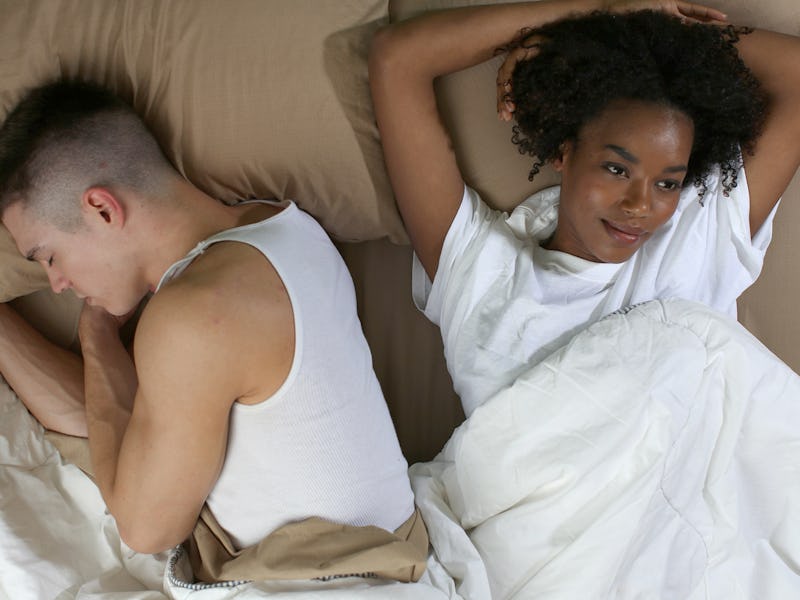 BDG Media, Inc.
No one likes having insomnia, whether you have trouble falling asleep or fall asleep just fine, but then wake up in the middle of the night, wide awake — you may want to sleep but your brain wants to do anything but. Luckily, however, there are cures for insomnia that former insomniacs swear by.
For instance, I used to toss and turn until I started using the Headspace app every night. Not only is the narrator's voice soothing, but there are also several meditations to choose from outside of the free 10 ones, one that's even called "Sleep." Before Headspace, I was not a meditation person at all, so trust me when I say it's been a sleep game-changer. Before Headspace, I tried other natural ways to fall asleep, including melatonin and valerian root, but Headspace has proven the most effective for me. However, as you will see below, different insomnia-combatting methods work for different people.
Christi-an Slomka, community manager for Calm (a meditation and sleep app) and a yoga and meditation teacher, believes that mindfulness is one key component in combatting insomnia. "Our busy minds are most often what keep us up at night, and when we try to stop thinking, our thoughts can become anxious and fuel insomnia," she tells Bustle. "Mindfulness helps us to focus our attention so that we can settle the mind and relax the body, the perfect recipe for a good night's rest."
Slomka suggests that even if you can't fall asleep right away, a mindfulness practice will allow you to let go and enjoy the quiet time before you naturally drift into sleep. "Rather than getting swept up in past regrets or making your to-do lists for tomorrow, something like Calm's Sleep Stories or the Deep Sleep Body Scan can work," she says. She says there's also a seven-day meditation program on sleep (also on the app), which guides users on how to develop daily mindfulness habits and bedtime routines that lead to a good night's sleep.
In addition to meditation apps, there are many other ways women have overcome insomnia, and they share some below.