11 Kosher Drink Ideas For Passover That All Your Guests Will Love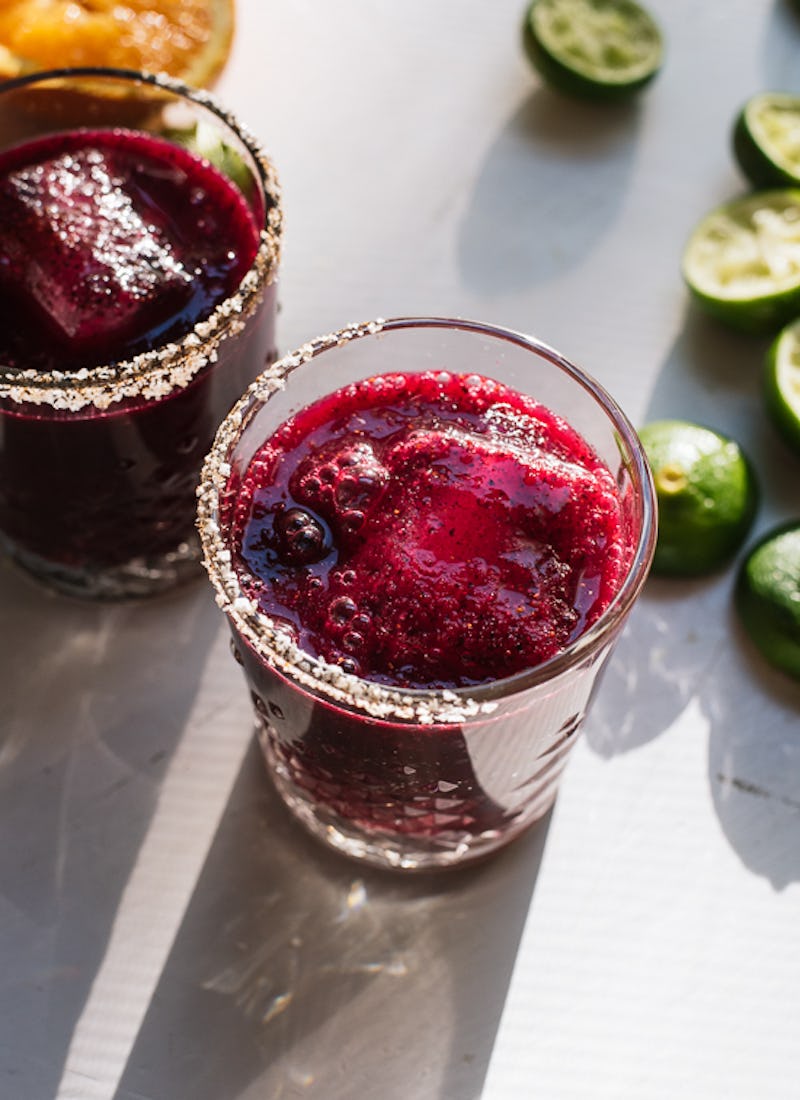 Cookie + Kate
Tuck away the Challah bread; it's time for Passover. That means matzo will be stocking shelves and filling your bellies instead. You'll need something to wash down all that brisket and matzo, of course, but you'll have to make sure that it's kosher! Luckily, there are a wealth of kosher drink ideas for Passover that you can enjoy. The number one rule when putting together a drink menu for your seder is to make sure that the drinks are specified kosher for Passover. It matters!
Passover, of course, is a Jewish holiday that lasts a week. This year it will be observed from Mar. 30 to Apr. 7. As Chabad.org explains, "Passover (Pesach) commemorates the emancipation of the Israelites from slavery in ancient Egypt. Pesach is observed by avoiding leaven, and highlighted by the Seder meals that include four cups of wine, eating matzah and bitter herbs, and retelling the story of the Exodus."
While leavened bread might be out of the picture for Passover, so are a wave of beverages. There must be a clear "kosher for Passover" certification on the label This has to do with how the alcohol was made, including what it was made from and the equipment used in the process of making it. The Kitchn elaborates, "In order for wine to be Kosher, it has to contain only kosher ingredients and, once the grapes are picked and brought to be crushed, only Shabbat-observant Jews can be involved in making the wine." While most kosher wine should be good to go for your seder, it's never a bad idea to double check! Chag Pesach sameach!