11 Lessons 'Real Housewives' Marriages Taught Fans Over The Years — Both Good & Bad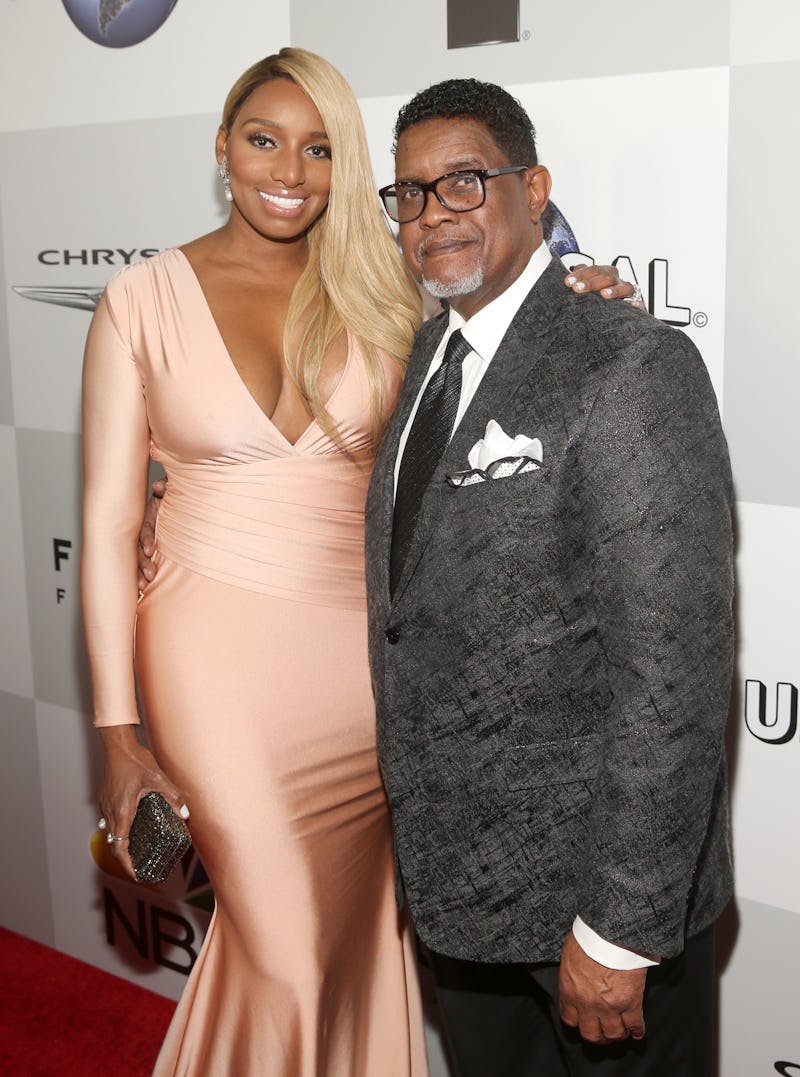 Jesse Grant/Getty Images Entertainment/Getty Images
If you're a fan of any of the Real Housewives series, you know that solid relationships have become somewhat of a rarity on the popular reality franchise. Despite the ongoing drama portrayed on the show, you might be surprised to learn that there are actually quite a few life lessons fans can learn from Real Housewives marriages — the good, bad, and ugly alike.
Because surprise, surprise — there are actually some unions that have managed to survive life on the reality circuit. While on the other hand, there are those that have gone down in flames rather quickly. With that said, the overall consensus seems to be that reality TV, in general, is simply not good for a relationship long-term. And whether people choose to acknowledge it or not, with few exceptions, the reality TV love curse seems to be a very real thing.
It remains to be seen exactly what causes things to go awry once couples join a reality series, but it certainly seems to have an adverse effect on most of the unions in the Real Housewives franchise. At this point, fans probably feel like they can count more failed marriages than successful ones.
Still, there's so much that can be taken from both sides. If you're still not convinced that you can actually learn from Real Housewives marriages, check out this list of things that I've noticed over the years.
1. Your Spouse Should Be Your Soulmate
Despite the drama that from most couples on the reality scene, there are a few lovebirds who make it work. Although they may seem to be a bit of an anomaly in reality television, there are many couples that have been together for several years and appear to be tried-and-true soulmates.
2. Money Can Become The Root Of Evil
It seems that some of the married couples on Real Housewives have fallen into the pitfalls of financial hardship. For instance, in 2010, Lynne Curtain on Real Housewives of Orange County and her family got an eviction notice after her husband failed to pay a $10,000 security deposit on their home, according to People. (After she left the show in Season 5, Lynne and her husband later filed for divorce, Daily Dish reported.)
3. Infidelity Is A Serious Issue
Fans have all seen it before — a one-time happy couple seemingly ruined by infidelity as soon as they appear on reality television. I often wonder if it's the "fame" that initiates the cheating, or if the cheating comes to light once "fame" comes into play. Either way, it has become a sad and common issue on every single city of the Real Housewives franchise.
4. "Housewives" Bring Home The Bacon Too
Appearing on reality TV sometimes turns the tables on the breadwinner in the household, causing a rift in the relationship when the change of monetary power shifts from husband to wife. Though seemingly a silly thing to be upset about, perhaps it can be a hard pill for men to swallow when their wives bring home larger paychecks than they do.
5. Some Husbands Verge On Being Too Controlling
Former Real Housewives of Orange County star Alexis Bellino took a lot of flack when people began to feel that her husband Jim Bellino was a bit too controlling. RHOA cast members shared the same sentiment for former couple Porsha Williams and Kordell Stewart during their union.
6. Real Housewives Couples Love Luxury
One thing is for sure, just about all of the Real Housewives couples enjoy living a lavish lifestyle. Over the years, viewers have seen many of them live the high life, building sprawling mansions and driving expensive cars.
7. The Divorce Rate For Reality Marriages Is Really High
Throughout the years, a great deal of Real Housewives marriages crumbled right before fans' very eyes. Many would agree that some needed to go, while others came as more of a shock to fans. Here's another fact that might surprise you: The Real Housewives' overall divorce rate reached a whopping 33.3 percent in 2017, according to E!'s calculations.
8. Some Marriages Are Toxic
There are definitely a few toxic relationships on the show that obviously needed to come to an end. It honestly became hard to watch some of these couples treat one another so terribly.
9. Real Housewives Couples Have Adorable Children
Despite some of the on-screen drama on RH, a lot of the couples have been blessed with really cute kids.
10. You Should Always Have Your Partner's Backs
Right or wrong, these couples always seem to back one another no matter what. They may have spats with one another from time-to-time — but when it comes to outsiders, family always comes first.
11. Power Couples Can Create Empires Together
If you're a fan, then you know that there are quite a few power couples on the series that have teamed up to take the world by storm. Dynamic duos — such as Kandi Burruss and Todd Tucker, Lisa Vanderpump and Ken Todd, and Heather and Terry Dubrow — have shown season after season that there are actually matches made in reality heaven.
It goes without saying that the couples of Real Housewives have a lot to contend with, sharing every detail of their lives and relationships with the entire the world. There's definitely something to be said about the marriages that have somehow managed to survive all the drama.