11 Literary Office Accessories To Brighten Up Your Workspace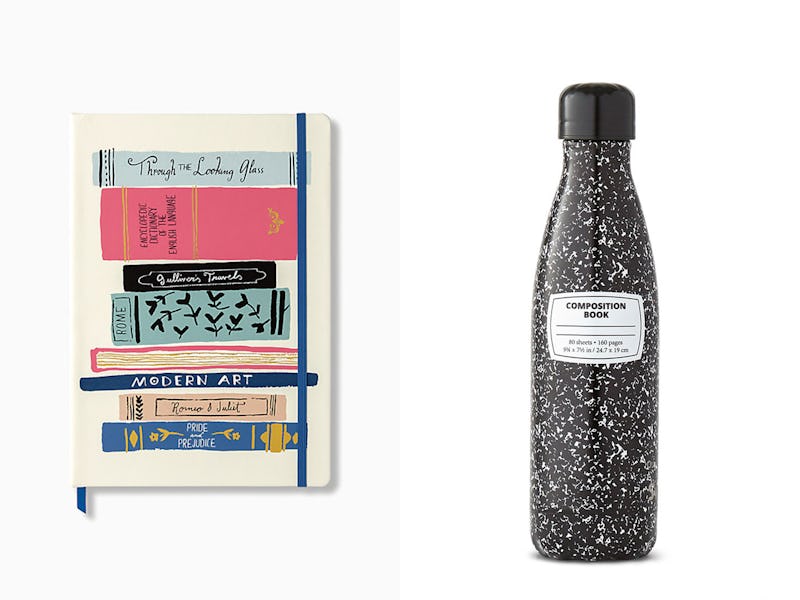 Kate Spade; Out of Print
Every office space needs a little something to cheer it up. Whether you work in an office or you work from home, there are plenty of ways you can give you workspace an extra literary flair. All it takes is one or two choice pieces of bookish decor, and that cubicle of yours will feel like your own special place. No matter how large your workspace is, you can certainly give it a bookish make-over that will make your co-workers jealous.
Look, you and I both know that if there's one thing book-lovers love, it's declaring to the world that they love books. So, that's how I know that you've been on the hunt for a way to bring your love of literature to your work area.
By the way, are there any writers in the house? You definitely need to have a lovely, dedicated place to get your writing done. Perhaps a few bookish touches to your workspace will help inspire you to crank out that novel of your own. Who knows, maybe one day somebody will be making art prints and knick-knacks inspired by your writing!
So, check out these cute pieces of literary decor that are perfect for any office or workspace.
1. Bibliophile Vase
2. "I Will Write My Story For My Better Self" Art Print
3. Typewriter Paper
4. Harry Potter Canisters
5. Composition Book S'well Bottle
6. Café Au Library Candle
7. Wit & Delight Concrete Pencil Holder
8. Bibliophile Notes
9. Emily Dickinson Tarot Deck
10. Stack of Classics Notebook
11. Script Letter Board