11 Myths About Coronavirus, Debunked By Doctors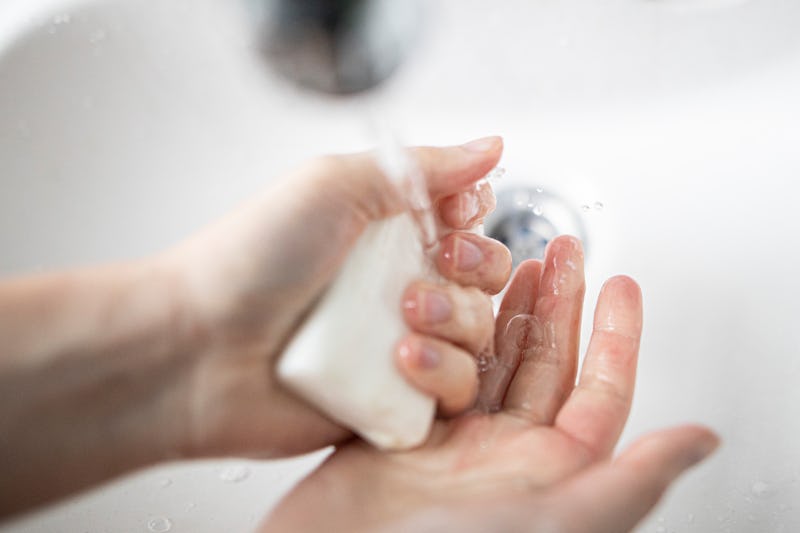 Florian Gaertner/Photothek/Getty Images
As the novel coronavirus, which causes the disease COVID-19, has been declared a world pandemic, myths, misconceptions, and misinformation are spreading almost as fast, with public health officials and medical professionals working double time to debunk them. Knowing the myths about coronavirus and its symptoms means being able to calm down your panicky coworker before they spread misinformation themselves.
"There are many myths surrounding COVID-19, and that is to be expected given there has been so much media exposure," Dr. Charlotte Hespe, M.B.B.S., DCH., a spokesperson for the Royal Australian College of General Practitioners, tells Bustle. Part of the issue is that scientists are still investigating many aspects of COVID-19, including exactly how it spreads, how severe it can be, and how to treat it. Without concrete answers, misconceptions can flourish.
Myths about coronavirus might start out based on misunderstood statistics, and balloon into a completely different storyline. "Most of the time, these myths are fragmented information coming out of a completely misinformed source," says Dr. Andres Romero, M.D., an infectious disease specialist at Providence Saint John's Health Center in Santa Monica, California. Experts recommend getting your news about coronavirus from official bodies like the World Health Organization, and researching all new information and advice rather than taking it as gospel.
Here are nine myths about coronavirus doctors want you to know about.
This article was originally published on