11 Powerful New Essay Collections For Your Fireside Reading This Fall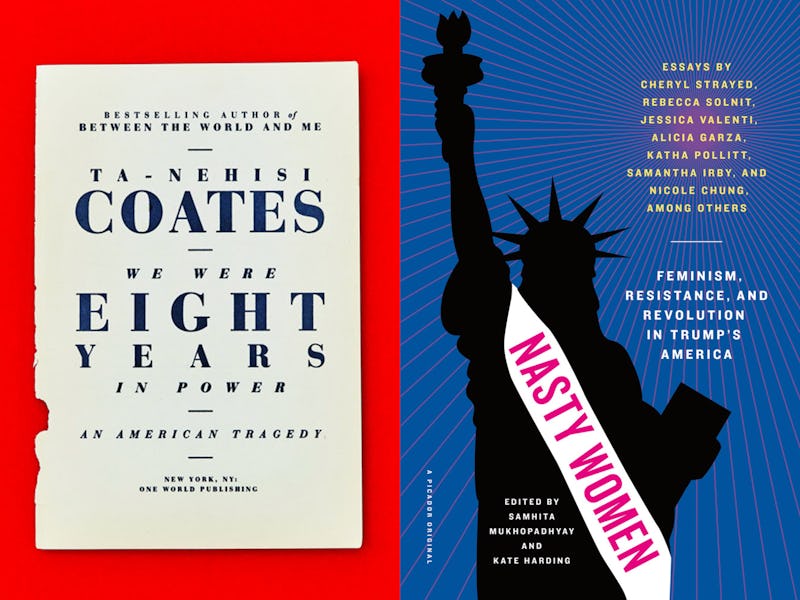 The end of summer is always a hard time of year for me because I can't stand to say goodbye to my favorite season and all of the wonderful things it brings with it, including beach reading. The only thing that gets me through the transition is the possibility of new books, which is why I've been keeping a list of essay collections to watch out for this fall. Whether it be inspiring insights about being a woman in the resistance or scientific studies on riveting stories of global travel, these new books have a little something for everyone.
During the summer, there is plenty of time to relax on the beach and binge read a new novel, but during the fall, opportunities to read become few and far between. Whether it's school work that demands your attention or the start to the busy season at work that is sucking up all your free time, there always seems to be something to take your attention away from your beloved books.
That's why essay collections are the perfect books to add to your autumn TBR pile: they offer small bits of reading in self-contained pieces you can read at your leisure. Don't like a particular essay? Skip it and move onto the next. Only have a few minutes before your break is over? Pick a shorter selection from the book. No matter what kind of time you have to devote to reading, essay collections make it easy to keep up with your favorite hobby.
Whether you're trying to enjoy a book on the way to work, sneaking a reading session in at lunch, or enjoying a good story before bed, these 11 new essay collections have your back.