Feminist Nonfiction Young People Need To Read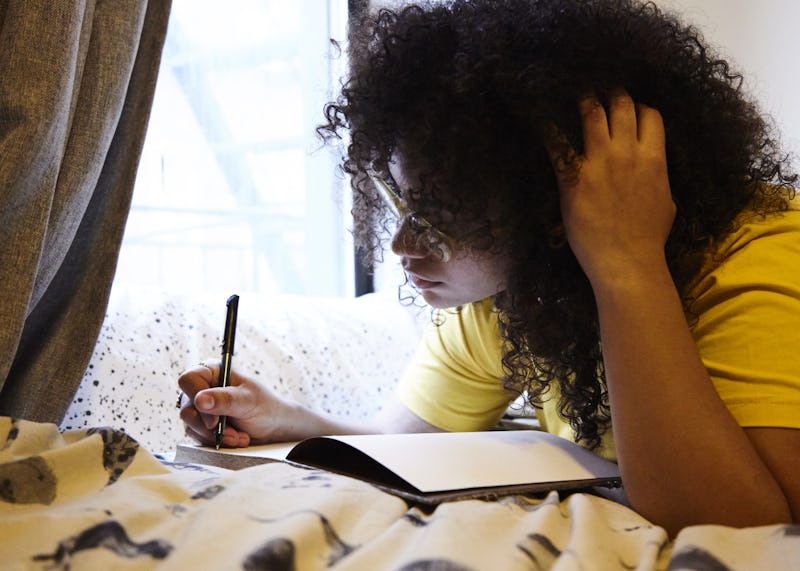 Hannah Burton/Bustle
It's a new year, fellow warriors and allies, which means it's time to get to work dismantling the patriarchy once and for all. While there's sure to be a long and bumpy road with many hurdles to climb and glass ceilings to shatter along the way, there is an easy place to start: with these nonfiction books on feminism every young woman needs to read.
What used to be a hard to nail a concept shunned by everyone from the government to the media to everyday men and women, feminism has become a part of our everyday lives and conversations. Whether its the millions of women who coming together to march on Washington on behalf of the cause or Chimamanda Ngozi Adichie penning works about the issue, modern feminism has morphed from a high-brow, academic subject studied on college campuses to a part of the daily culture norms. Despite its penetration into the mainstream, though, feminism as a whole is still a somewhat misunderstood movement, especially for young people just dipping their toes into the pool of activism.
Whether you're a young woman interested in joining the fight, or a seasoned warrior looking to passing the baton to the next generation, here are 11 nonfiction books on feminism every young woman should read. After all, knowledge is power, and its about time we took some of that back.