11 Obama Quotes About Voting That'll Keep You Focused Until 2020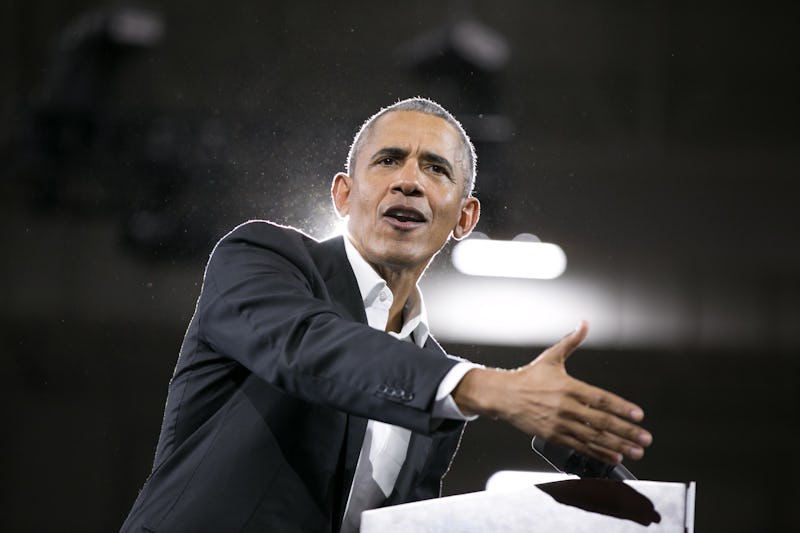 Jessica McGowan/Getty Images News/Getty Images
The Associated Press estimates about 113 million Americans voted in 2018 — the highest number in 50 years for a midterm election. Both Republicans and Democrats showed up at the polls in numbers unseen in modern history. About 30 million more people voted on Election Day compared with four years ago, and with the results already in, the case for voting almost makes itself. But, just in case it doesn't, here are 11 times Obama talked about the importance of voting to keep you focused on 2020.
The turnout this year was impressive — potentially higher than any year since 1914, depending on the final numbers. But that doesn't mean that there's not room for improvement. One estimate from the United States Election Project puts the turnout this year at 49.2 percent.
While much higher than years past, it's still far below other democracies around the world. Compared to other Organization for Economic Cooperation and Development nations, a Pew Research Center report says the United States has relatively low turnout. Belgium, Sweden, and Denmark all see turnout higher than 80 percent.
But don't believe the statistics — or the progressive policies that could be adopted if more people voted. Listen to what President Barack Obama has said about voting, and spread the word between now and 2020.