11 Bravo Shows You Probably Forgot About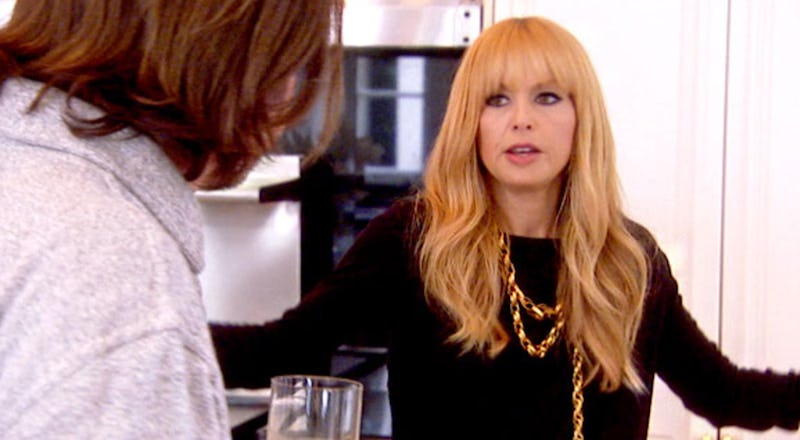 Bravo
At this point Bravo is essentially the Real Housewives Network. Don't get me wrong, I am all about that. All I'm saying is that it's hard to remember a time when this wasn't a case. It feels like a whole lifetime ago, but there are so many old school Bravo shows that you probably forgot about.
The network really established itself with the Real Housewives, Top Chef, and Million Dollar Listing franchises, and we have come a long way from Bravo's origins. I consider myself to be OG Bravo fans, and I wish that the network played these old shows in a something like a Throwback Thursday marathon. There are a lot of true gems that were way ahead of their time. I can't help missing some of these series.
There are some shows that I'm sure will make you say, "Oh yeah. I remember that one now" when you see them, and others that you will have zero recollection of, but regardless of where they fall, I can't help feeling like they need more recognition.
Here are some old Bravo shows that you most likely forgot existed. And if that's not the case, we really need to start hanging out because I could use some friends on my level of fandom.
1. Being Bobby Brown
This show was arguably the worst career move for both Bobby Brown and Whitney Houston, but I was really living for it. The two of them did not hold back with their arguing, swearing, and other antics. It definitely did not help either of them make a "comeback," but Houston's "Hell to the no" catchphrase was iconic.
2. Hey Paula
I feel like I was the only one who watched Hey Paula, but I loved every minute of its one and only season.
3. Kathy Griffin: My Life On The D-List
Long before Vicki Gunvalson became the self-proclaimed "OG of The OC," Kathy Griffin was the first lady of Bravo. This show needs to come back. I miss Kathy doing whatever she could to move up and away from the D-List.
4. NYC Prep
As an immediate fan of Gossip Girl, I had no choice but to watch (and love) NYC Prep since it was basically a real life version of the show. I just wish NYC Prep had more than one season. Canceling this one was a major mistake.
5. Princesses: Long Island
This show was basically a younger, brattier Real Housewives. I learned so much about the hierarchy of Long Island, and I felt a lot better about myself after watching them complain about every single thing.
6. The Rachel Zoe Project
One of the best parts of Rachel Zoe's Bravo show was the chance to see celebrity clients looking totally normal and casual while she was styling them. Things really got kicked up a notch when she started feuding with her former employee, Brad Goreski, who ended up leaving her to start his own styling business, took some of their clients with him, and even got his own show on Bravo.
7. It's A Brad, Brad World
Giving Brad Goreski his own show after his feud with Zoe on her show was such a good move. It was a pretty forgettable show, but I couldn't helped being intrigued by the trash talking.
8. Work Out
A show about people working out and running a gym sounds so boring, but Workout was actually really good. Think of it as a predecessor to Below Deck.
9. Tabatha's Salon Takeover
This show was good. Tabatha Coffey going around to salons across the country to critique, train, and improve them was a lot more interesting than it sounds. This show had drama, heart, and a comeback story to root for in each episode.
10. The Real Housewives Of Miami
Even though there a million Real Housewives shows now, it's still sad that this one didn't survive. It's hard to remember that it even existed, but it did and it doesn't seem to be coming back. I wish these ladies got a second chance.
11. The Real Housewives Of D.C.
This Real Housewives installment only lasted for one season, so that makes it pretty forgettable, but Michaele and Tareq Salahi whole White House situation is still pretty infamous.
Wow. Bravo really has evolved over the years. I'm happy with where it is now, but there are just so many shows that I wouldn't mind seeing get another shot.