11 Online Quizzes That Help Determine Your Biggest Personality Strengths & Flaws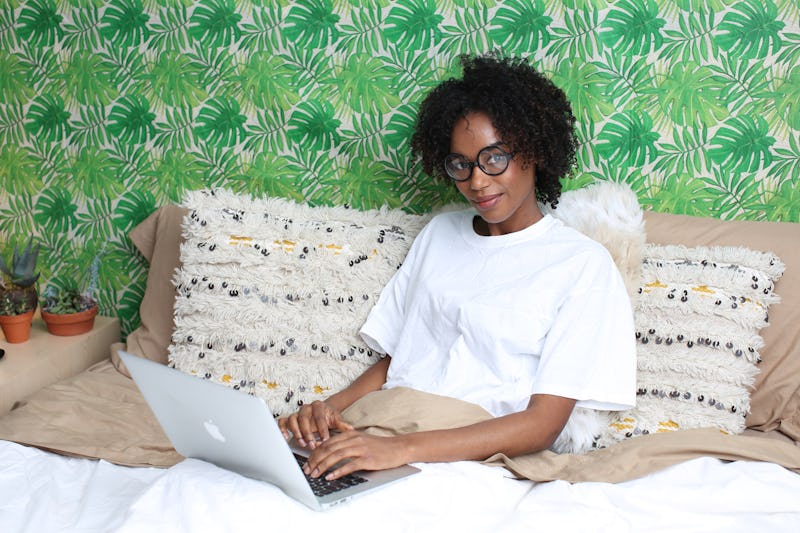 Ashley Batz/Bustle
If you're all about online quizzes — and really, who isn't? — then you should consider taking a few as a way of revealing your biggest personality strengths and flaws. Quizzes like these can be eye-opening, as they may even be eerily accurate when it comes to describing what makes you tick. And, in many ways, they can also uncover things you didn't know about yourself.
Online quizzes are fun and can be validating. But it is important not to diagnose yourself, or let them have too much sway over your life. "Online personality quizzes aren't diagnostic and should always be taken with a grain of salt," psychotherapist Brennan C. Mallonee, LMHC tells Bustle. "But they can be fun and give insight. If the result you get from a personality quiz is a useful lens for you to learn more about yourself, how to care for yourself, or how to build stronger relationships, then enjoy! If your result doesn't seem like a useful lens for understanding yourself, then best to let it go and not worry about it."
Or, you could always follow up with a therapist, to see what the have to say. But it never hurts to do a little research, and get to know yourself a little better. To get the best info possible, answer the quizzes listed below as honestly as possible, and you should be able to learn more about your strengths and flaws.