11 Organizations To Support During Sexual Assault Awareness Month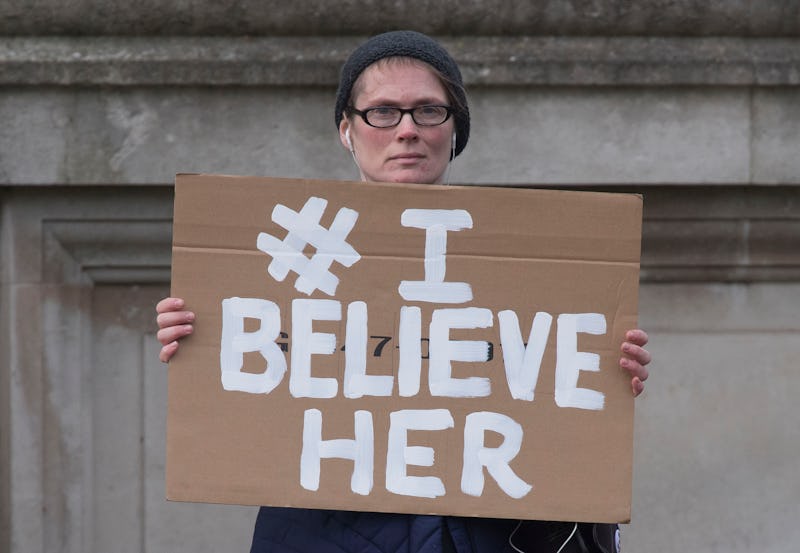 Matthew Horwood/Getty Images News/Getty Images
April is National Sexual Assault Awareness Month. From finding out how to support survivors of sexual assault to understanding the reality of sexual assault in America, there are plenty of ways you can get involved and help prevent sexual violence.
Sexual violence is an epidemic in the United States, as shown by the many shocking statistics on sexual assault. A recent study by PRRI found that 73 percent of Millennials say sexual assault is common on college campuses. Six in 10 Millennials believe that colleges are not doing enough to address the problem. This is directly reflective of a study done in 2014 that found 40 percent of college campuses didn't investigate any sexual assault allegations over a five year timespan.
In the survey done by PRRI, 15 percent of Millennials said they had been the victims of sexual assault. More than twice that number report knowing of a close friend or family member that had been assaulted. This is unfortunately not surprising given that every 98 seconds, someone in the United States is sexually assaulted.
These facts are devastating, but they don't need to be our future. There are numerous groups already working to end sexual violence through education, legislation, and supporting survivors. Here are 11 organizations you can support to help prevent sexual assault, both during Sexual Assault Awareness Month and beyond.