11 Peel-Off Nose Strips That Get Rid Of Blackheads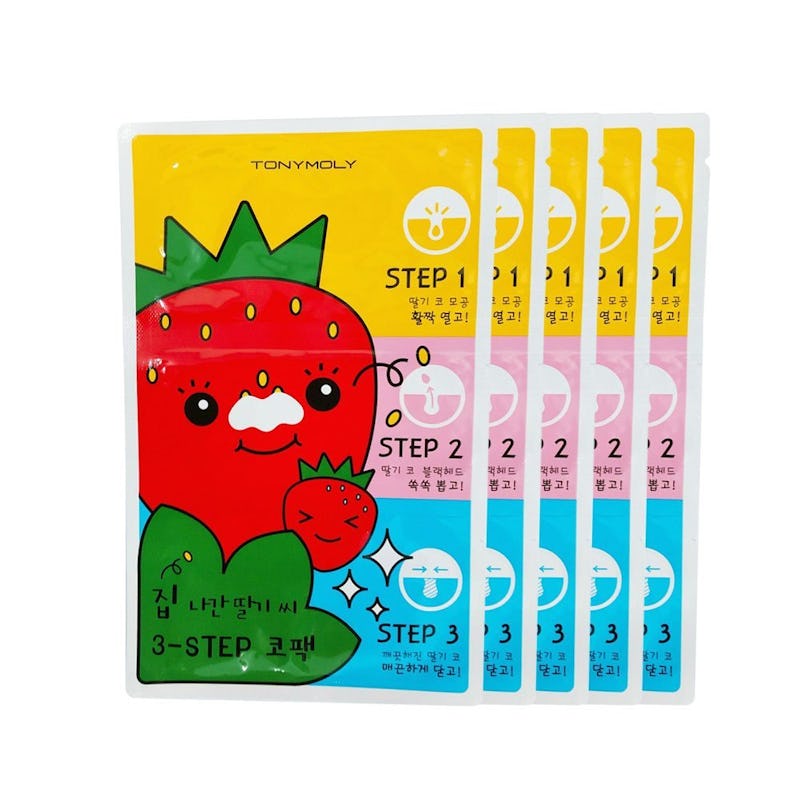 No at-home spa day is ever truly complete without peel-off pore strips that get rid of blackheads. Seeing how blackheads are one of our more visible beauty troubles, having a stash of strips ready at all times sounds like a pretty good idea. You can be in your favorite jammies, glass of wine in one hand, a charcoal face mask in the other as a pore tightening treatment hardens on your face — and all that wouldn't be complete if you go to sleep with a smear of black dots that stay stubbornly on your nose.
But rather than picking them with your fingers and risking pushing more bacteria into your pores, try one of the amazing products that promise to do that for you. There are literally so many to choose from: You have three step programs that not only rip but soothe; you have fun, gimmicky ones with cool packaging that make the experience all the more entertaining; and you have ones that use interesting ingredients like volcanic ash or egg whites that help clean your skin out. And they're all worth a shot. To get you started, below are 11 peel-off nose strips that will get rid of all your blackheads. Enjoy!