What Are The Best Pore Strips For Blackheads?…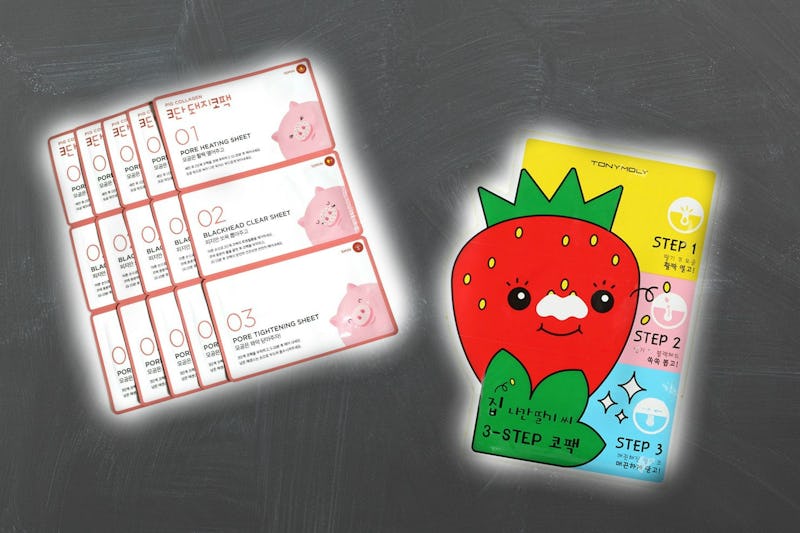 Blackheads happen to good people, and that's just a fact of life. But if staring down those pore-clogging plugs isn't something you're into, there's some pore strips to get rid of blackheads you're going to want to test out, stat. Even if you've already tried the regular run-of-the-mill options available from your local drugstore, some of the best kinds of pore strips reviewed online are likely ones you haven't even heard of, much less actually tried out.
From three-step sheet systems to one-and-done strips featuring powerful cleansing ingredients like volcanic clay, charcoal, and witch hazel, it turns out there are so many ways to get rid of blackheads. The ones below work much the same way as pore strips you've likely used in the past — wet your nose, apply your strip, wait for it to harden, and voilà! You've got yourself a bright and blackhead-free complexion.
So go ahead, rip away the remnants of polluted air and day-old makeup. Below, eight different pore-clearing methods you likely haven't tried yet, but have been vetted by the people of the internet, who are now sporting pores that dreams are made of.