11 Photos Of World Leaders That Look Like The Cover Of A Romance Novel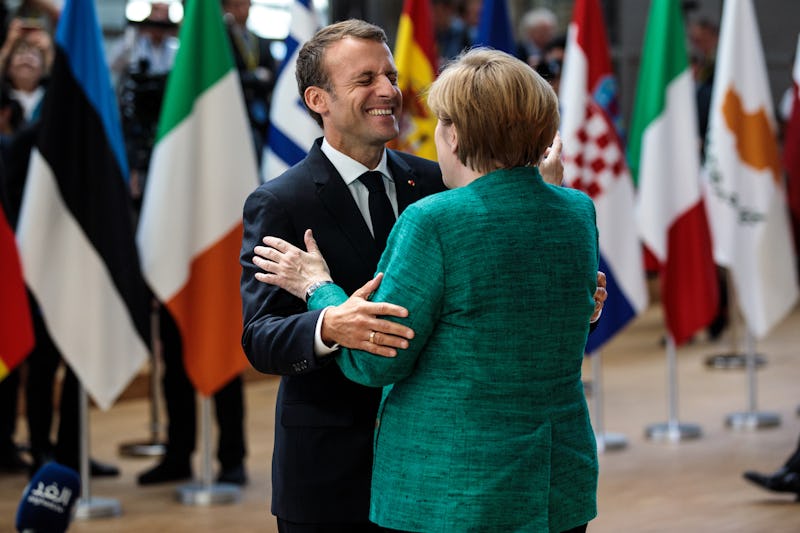 Jack Taylor/Getty Images News/Getty Images
If you think about it, world leaders belong to a sort of exclusive club, where you see your comrades every once in a while to discuss everything that's gone on in the time since you last saw each other. It's natural that these people would develop relationships with each other — and so naturally, there would also be photos of world leaders that look like romance novel covers.
Twitter user Matt Haughey made this observation in June after seeing a picture of Canadian Prime Minister Justin Trudeau and French President Emmanuel Macron, appearing to be post-embrace, staring deeply into each other eyes. "Getty images always sneaks one photo that looks like the cover of a romance novel in any set of attractive world leaders meeting," Haughey wrote on Twitter.
While Macron and Trudeau have been the subject of much bromance-theorizing online, they're not the only ones to appear in photos like this. There's enough hand-shaking and back-clapping at any gathering of world leaders to fill the covers of several bookshelves of trashy — or classy — romance novels, even if the content of their meetings might not be quite so juicy. With these photos, though, you can imagine the conversations these leaders were having for yourself.