Pictures Books To Inspire Kids To Make A Difference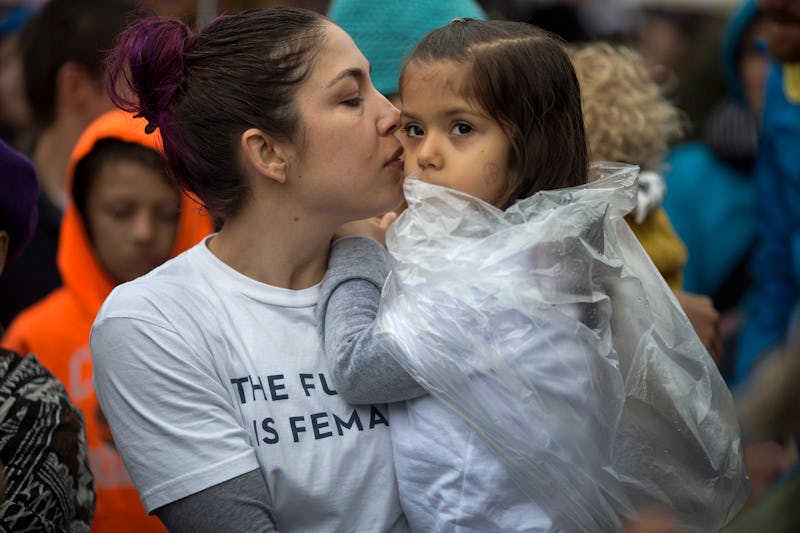 David McNew/Getty Images News/Getty Images
You know how the saying goes: our children are our future. They hold the fate of the world in their tiny, sticky hands, and based on the way 2017 is going so far, they're going to need all they help they can get today to become effective leaders of tomorrow. Give the young ones in your life a leg up with these picture books on activism that will teach them how to be brave, how to be strong, and how to make a difference in the world.
When you think of family-friendly activities, what do you typically imagine? My childhood was filled with trips to the zoo, afternoons at the aquarium, and nights at the movies with my parents and sisters. For the children growing up in this moment, however, their weekend activities are starting to look a little different. Instead of play dates at the park, they're attending protests with their politically engaged parents. Rather than watching St. Patrick's Day parades, they're standing alongside their mothers in marches for women's rights. The world is spinning a million miles an hour around today's kids, and they're having to face the realities of an unfair world sooner than the generation before them. How will they handle it? That depends on how well they're prepared.
To help kids understand what is happening in the world around them, and to teach them how they can get involved, here are 11 children's books on activism you can both learn from.