Marley Dias Is Writing An Activism Guide!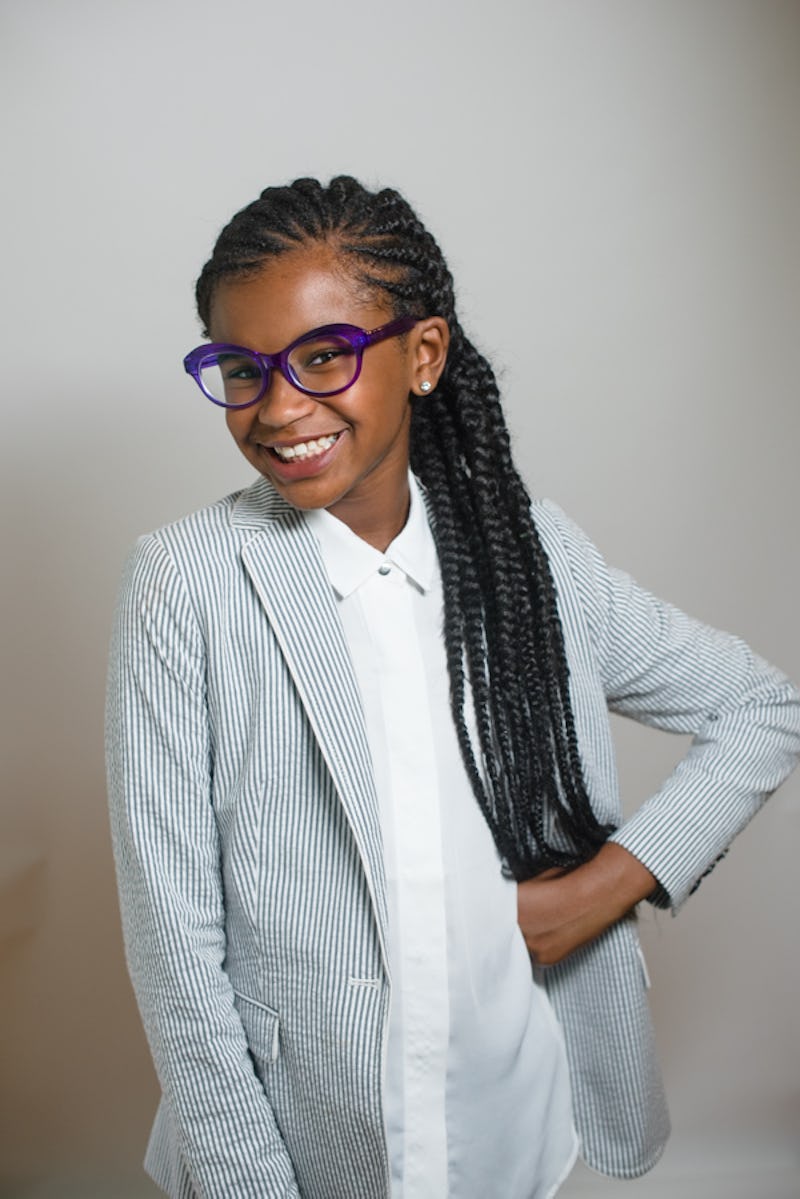 Andrea Cipriani Mecchi/Scholastic
The future just got a little brighter! On Thursday morning, Scholastic announced that activist Marley Dias is publishing an activism guide for children and teens, due to be released in spring 2018.
Marley Dais is best known for the social activism movement #1000BlackGirlBooks. After growing tired of reading about "white boys and dogs," Dias decided to start her own book drive. The goal was to collect 1,000 books with black female protagonists. With the help of social media, Marley's story went viral and soon readers across the world wanted to participate in the project. Having collected over 8,000 books to date, Marley and the GrassROOTS Community Foundation have donated to far more schools than they originally anticipated.
But her achievements don't stop there. Marley Dias has been named Editor in Residence of Elle.com, where she interviewed Ava DuVernay, Misty Copeland, and Hillary Clinton. In addition to appearing in Elle, she has also been seen in People, PhillyCoive, FOX29's Good Day Philadelphia, The Huffington Post, and on Ellen.
Her book, nonfiction for readers 10+, will be presented as a relatable "keep-it-real" guide. She'll discuss how kids can make their dreams come true and how they can use their passion to capture the attention of the media and policy makers to change the world. Exploring activism, social justice, volunteerism, equality and inclusion, and social media, with a focus on the importance of literacy and diversity, the book will reflect Dias' mission to change the world through books.
Scholastic, the world's largest publisher of children's books, says that "through her smarts and ingenuity, [Dias] has delivered a jolt of inspiration that's sent an unstoppable shock-wave to kids everywhere who've stood up with Marley to shout 'Yes!' to the power of positive action…. We're thrilled to welcome her to the Scholastic family."