11 Life-Changing Pieces Of Writing Advice, All From Sci-Fi & Fantasy Authors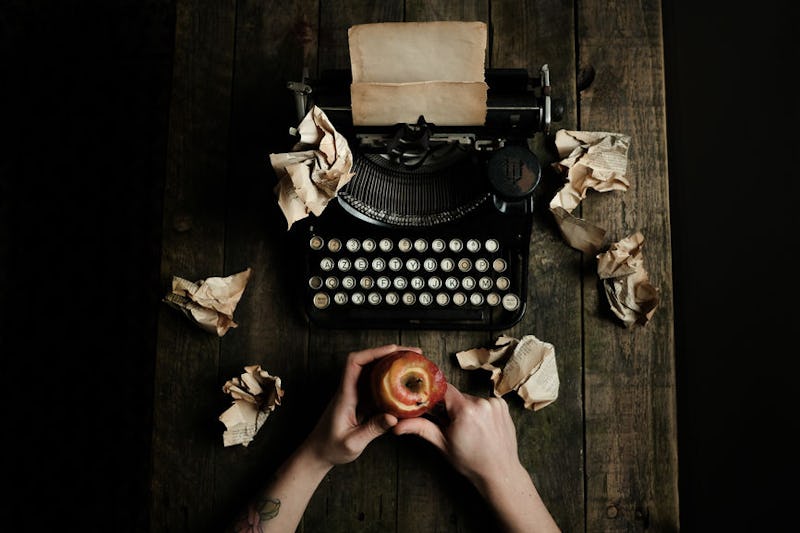 Thais Ramos Varela/Stocksy
Let's face it: writing isn't a simple task, especially writing something as complex and immersive as science fiction and fantasy. Luckily, there is plenty of helpful advise and inspiring words of wisdom out there for people who want to try it, including these quotes all aspiring sci-fi and fantasy writers should read from famous authors who know a thing of two about the subject.
Writing a book or even a short story can feel like an intimidating process, especially to aspiring authors who have only ever dreamed of doing such a thing. That is probably why there are so many different resources out there for writers, new and seasoned, who need a little help getting started. Go to a library or a bookstore and you'll find plenty of guides about the craft of storytelling and the process of writing. Do a quick search online and you'll discover dozens of podcasts, video lectures, and TED talks about creativity and imagination. Check out any course catalog at your local college, university, or community center, and chances are, there will be a class about writing fiction or creating a novel.
My point is that, even though from the outside looking in, writing can seem like an impossible task, there are plenty of tools to help you accomplish your goal. My personal favorite? Advice from authors whose work I know and admire. Whether it be in interviews, book talks, on their website Q&A page, or even on Twitter, many successful authors are happy and willing to share their insights with fans and aspiring writers who want to know how that, too, can get their books out into the world.
Whether you're just getting started on your epic fantasy novel, or trying to find the motivation to finally finish your sci-fi opera, these 9 quotes from famous authors can help.