7 Pieces Of Essential Writing Advice From The Author Of 'The Golden Compass'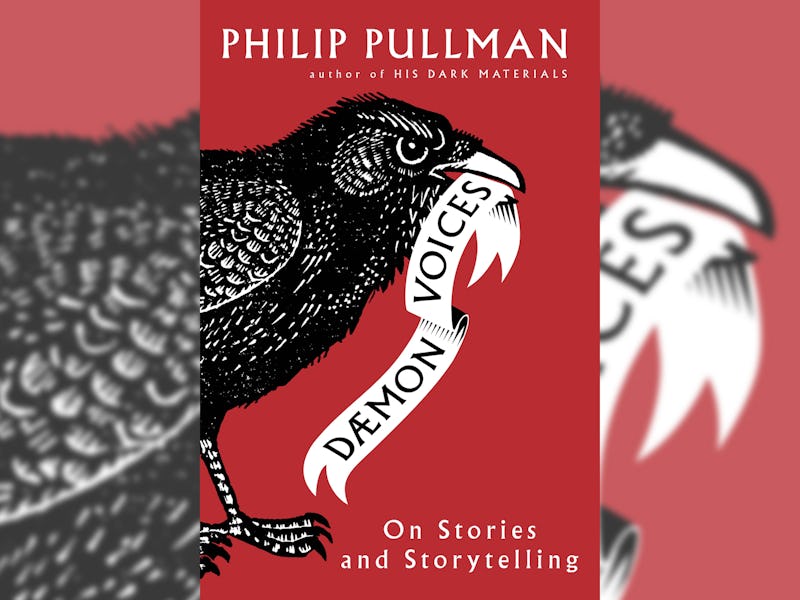 If you have always wanted to know how Philip Pullman created the world of the His Dark Materials trilogy and all of the stories inside of it, now is your chance. In Daemon Voices, the internationally bestselling author gives readers a behind-the-scene look at his writing methods, his story inspirations, and his own infatuation with storytelling, while sharing plenty of powerful pieces of writing advice along the way.
A thoughtful collection of book prefaces, essays, lectures, and newspaper articles spanning several decades of Pullman's illustrious career, Daemon Voices explores the art of storytelling inside and out. It features the author's ruminations on how stories work and why they matter; his thoughts about the writers, like William Blake and the Grimm brothers, who inspired him; and his revelations about the writing process and best storytelling practices. Despite his declaration in an early piece that, outside of knowing "what it feels like to write a story," Pullman doesn't consider himself an authority on the subject, these smart, insightful, and often humorous essays make it clear that is exactly what he is.
Daemon Voices: On Stories and Storytelling by Philip Pullman, $20, Amazon
Whether you're a devoted Pullman fan, an aspiring author, or both, Daemon Voices provides a valuable glimpse inside the mind of of a master storyteller. A fascinating blend of the personal and the professional, this inspiring collection brimming with pieces of practical advice for writers who want to better understand both their purpose and their craft. Here are just seven of the best pieces of advice: