11 "SCOTUS Pick" Tweets That Show Exactly How The Country Is Feeling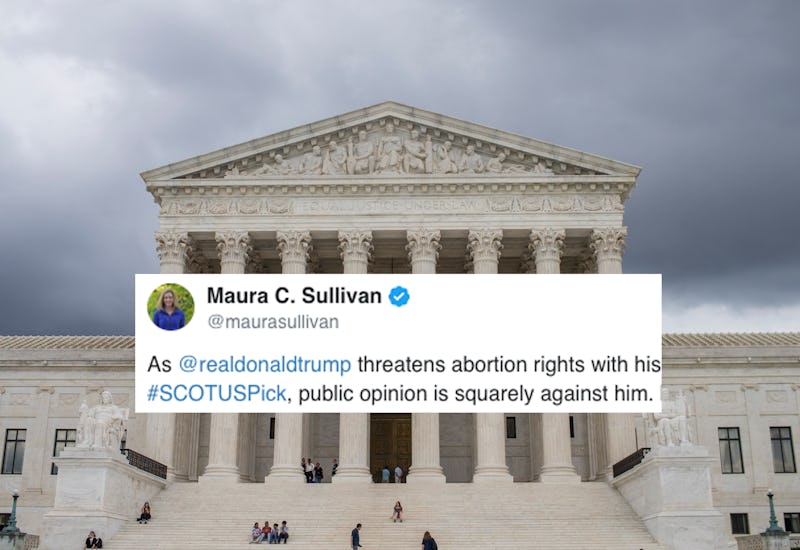 Zach Gibson/Getty Images News/Getty Images
Monday is the day that President Trump has promised he will announce his second Supreme Court nominee — and America is watching closely. One great way to truly get a measure of how the country is feeling is to look at the #SCOTUSPick tweets on Twitter, because they express the full range of views out there at the moment. Well before Trump has actually made the announcement, it's pretty clear that, as usual in this administration, the country is pretty split.
Trump's pick will definitely shift the court's balance to the conservative side, which could have the result of walking back numerous progressive gains that have been made over the years. Many outlets have reported the general consensus is that the prime issue on many people's minds is Roe v. Wade, and the question of whether this pick will overturn it. The #SCOTUSPick tweets confirm this — but it's far from the only thing that Trump's opponents are worrying about. As is usually the case with Twitter, though, there are plenty of people on the other side who are just as excited about that prospect as its detractors are dismayed.
Here is a small sampling of the word on Trump's SCOTUS pick.