11 Signs You're Too Comfortable In Your Relationship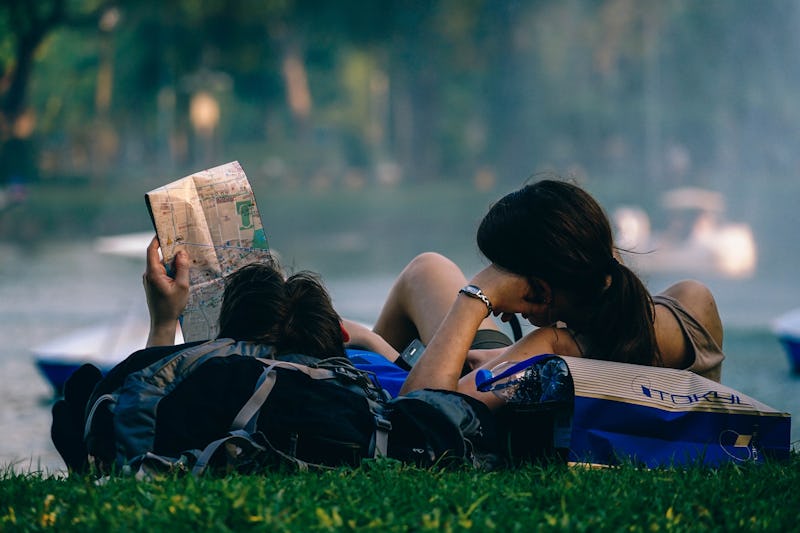 Pexels
It's amazing when you get to that point in your relationship where you can relax and fully be yourself, but you want this comfort to only remain a positive. If you're too laid back and stop putting in any effort, you might be exhibiting some signs that you're too comfortable in your relationship. You want to get to that point where you're not stressing out about the little things, but you also want to make sure you're being cognizant of how your partner feels and make sure you're not letting their feelings and priorities fall by the wayside either.
"When you become too comfortable in a relationship, you run the risk of not prioritizing the relationship," says psychologist Piper Grant, Psy.D, MPH over email. "When we begin a relationship, we take incredible consideration in taking care of ourselves, presenting ourselves, being considerate of our partner, and putting effort into the relationship. As time goes on, if we begin to feel too comfortable, there is the risk that we don't do all of these things and the relationship can suffer as a result."
Reaching this stage of a relationship involves a delicate balance, because being comfortable with another person can be one of the most enjoyable and rewarding parts of a relationship — you just don't want the the comfort to spark any negatives. Here are 11 signs you're too comfortable in a relationship and your comfort is actually harming it.