These Are The Signs You're Too Comfortable In Your Relationship, According To Experts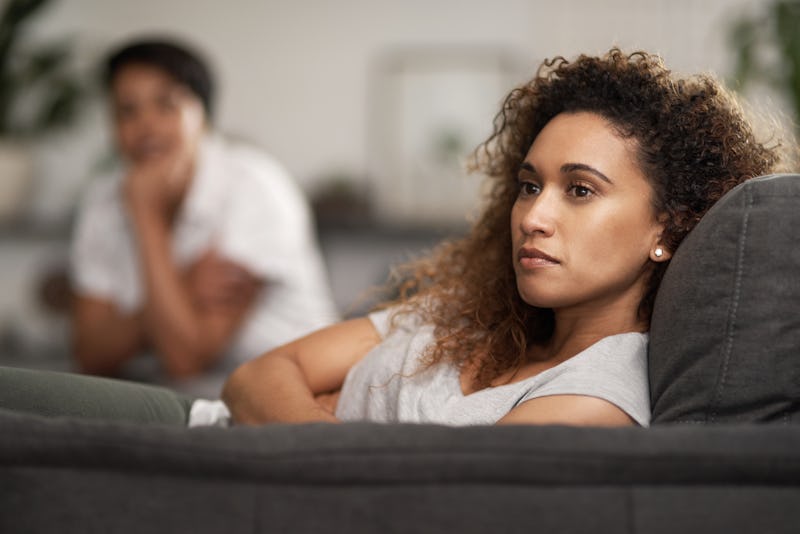 PeopleImages/E+/Getty Images
Once you're in a relationship for a while, leaving can become harder than staying. So, we may just stay because we're too comfortable in our relationships. We're not growing from them, but we're happy enough and have no motivation to make a change.
"While it may feel like there's no problem, that's exactly what makes this mentality so destructive," Rhonda Milrad, LCSW, founder of online relationship community Relationup and Relationship Therapist. "We end up settling for something that merely satisfies us rather than something that ignites us and pushes us to be better."
The problem is, when we stay in a relationship just because we're comfortable, we stop growing as people. And our relationships stop growing too, because we may lose the passion we once had with our partners. "The relationship has shifted from being dynamic to static, and with that, the spark and passion have diminished and distance and disengagement have set in," says Milrad. "You feel like roommates or best friends, where you really enjoy and appreciate them but don't feel like you are connected in the same way you once were."
Here are some signs you might have become too comfortable in your relationship and stopped growing from it.
Check out Bustle's 'Save The Date' and other videos on Facebook and the Bustle app across Apple TV, Roku, and Amazon Fire TV.