11 Surprising Signs Your Cat Could Be Sick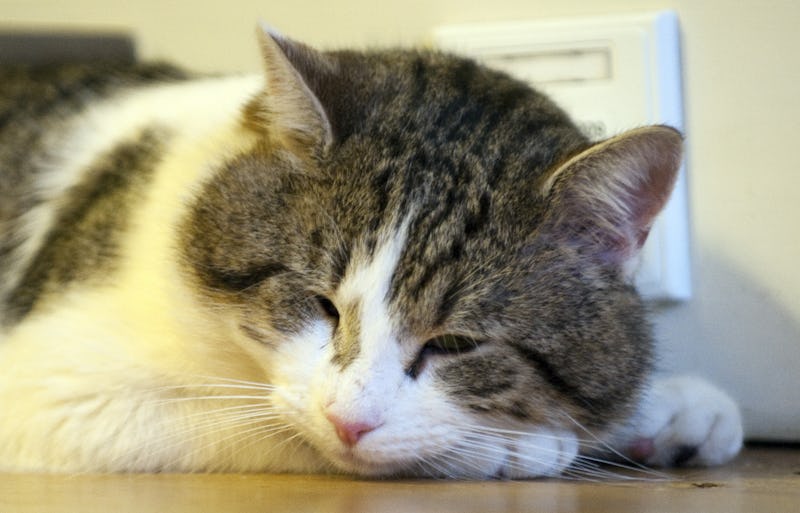 WPA Pool/Getty Images News/Getty Images
Your resilient feline friend may seem self-sufficient, but their lack of opposable thumbs and verbal communication makes them dependent on you to ensure they're always as happy and healthy as can be. It's true! Your cat needs you whether they like to admit it with purrs or not. You're the one who can recognize when your cat isn't their typical frisky self and you're the one who can administer the medication to make them better again. There are some surprising signs your cat could be sick, so it might not be a bad idea to tune into their overall vibe for regular check-ins. It's part of being a good pawrent.
It's never easy to see your cat struggling. Whether they're hacking up incessant hair balls or dealing with a more serious matter, it's important to keep a caring eye on the status of your feline's well-being. While some symptoms may seem obvious enough to whisk your cat to the nearest veterinary clinic, others may be under the radar. And it's best to keep a running list of warning signs in your caring mind to make sure your cat is feeling snazzy and ready to chase laser beams at, mostly, all times.
If your cat is acting off but you can't pinpoint the ailment, you might need to do some inspecting. This may require getting up close and personal with things like their poop. Hey, it's just something you have to do sometimes. As long as it means your cat will recover faster, right? If you're at all concerned, of course, call your vet.