'Bachelorette' Contestant Wills' Instagram Caption Game Is Really Strong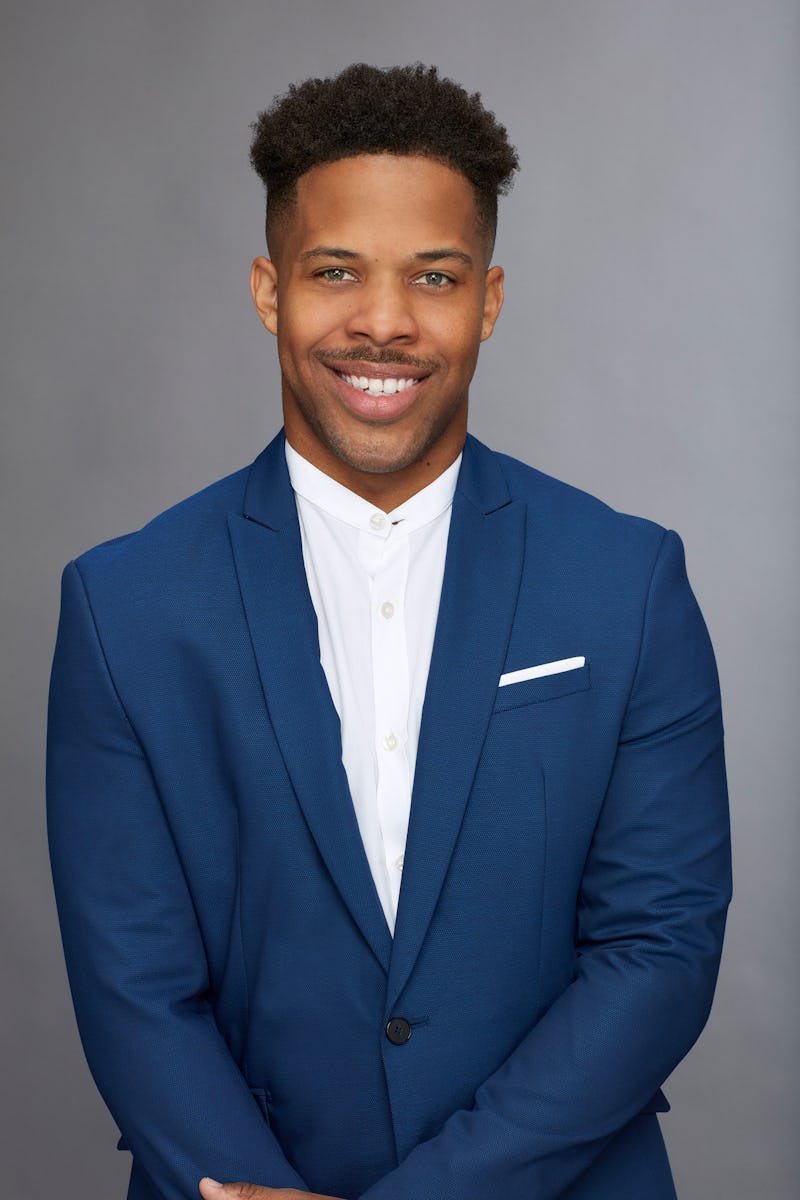 Craig Sjodin/ABC
Season 14 of The Bachelorette is just getting started, and while a few frontrunners have already begun to emerge, it's still too early to tell who Becca might choose at the end of the season. One contestant who has been flying a bit under the radar, but who could still have a real shot at being the underdog who steals Becca's heart, is Wills, the sweet graphic designer. Wills hasn't gotten a ton of screen time yet this season, so audiences haven't really gotten to know much about him. What can we learn about Wills from his Instagram profile?
The Los Angeles native doesn't post very much on Instagram, which is a bit surprising for a graphic designer. His first post dates back to June 2016, and his posts since then have been pretty infrequent. But even though he hasn't given viewers much to work with, a little snooping through Wills' page still reveals a fair amount about his life outside The Bachelorette. Here's what there is to learn about Wills from his Instagram:
He's A Soccer Champion
Well, a recreational league champion, that is. That might not be a real World Cup trophy in his hand, but it's still nice to see that Will enjoys getting out there and having fun with his teammates.
He Loves L.A.
He grew up there, so it makes sense. But it's easy to tell from his profile that Wills has a deep love for his home city — and its food scene. He captioned this one, "Scoping out my brunch options."
He Loves Fortnite
And he's got a lot of company in this hobby, since Fornite is all the rage right now. Maybe he and Becca can play together when he finally gets a one-on-one.
He Appreciates Good Food
Even though no one is actually eating during those filmed Bachelorette dates, Wills seems to love a delicious meal enough that he may just break the mold and dig in. Plus, you know, he's got to scope out those brunch options.
He's A Fan Of Architecture
It's not too surprising, considering that he's a graphic designer, but Wills' photos show that he has a true appreciation for beautiful buildings.
And Art
Plenty of Wills' photos highlight the art he enjoys. There's nothing like a good museum date, Becca!
And He Loves To Travel
Much of Wills' Instagram is dedicated to artful snapshots of an October 2017 trip to England. If he makes it far enough on The Bachelorette, he may just find himself going out of the country again.
He Loves Florence And The Machine
At first glance, it might seem like Will was referring to a girlfriend in this May 2018 caption: "Had to get dressed up to see my girl tonight 💃🏻🕺." But as he clarified in the comments, he just really loves Florence Welch from Florence and the Machine. Great taste in art and great taste in music — could Wills get any more adorable?
His Family And Friends Support His Bachelorette Journey
This hilarious cake, which Wills posted a photo of on May 28 — the day this season of The Bachelorette premiered — celebrated Wills' reality TV journey in style. (It was topped off with another joke in the caption: "I most definitely Wills.") It seems like Will has got a lot of support at home, which would probably make a hometown date (if he makes it that far) a lot less awkward.
Sometimes He's The Third Wheel
Wills captioned this pic by joking that he was missing his "weekend job moonlighting as a third wheel." Even though it's a super cute shot, it seems like Wills is ready to find someone else to share these photo opportunities with.
If He Does Leave Heartbroken, He'll Have Lots Of Friends
Look at this crew! It's clear that whether Wills gets the final rose or not, he'll have a great network of people back home to support him.
If nothing else, after taking a trip through his social media, fans on Team Wills are likely hoping there's an art museum date in The Bachelorette's future.