'Bachelorette' Contestant Wills Already Has One Big Thing In Common With Becca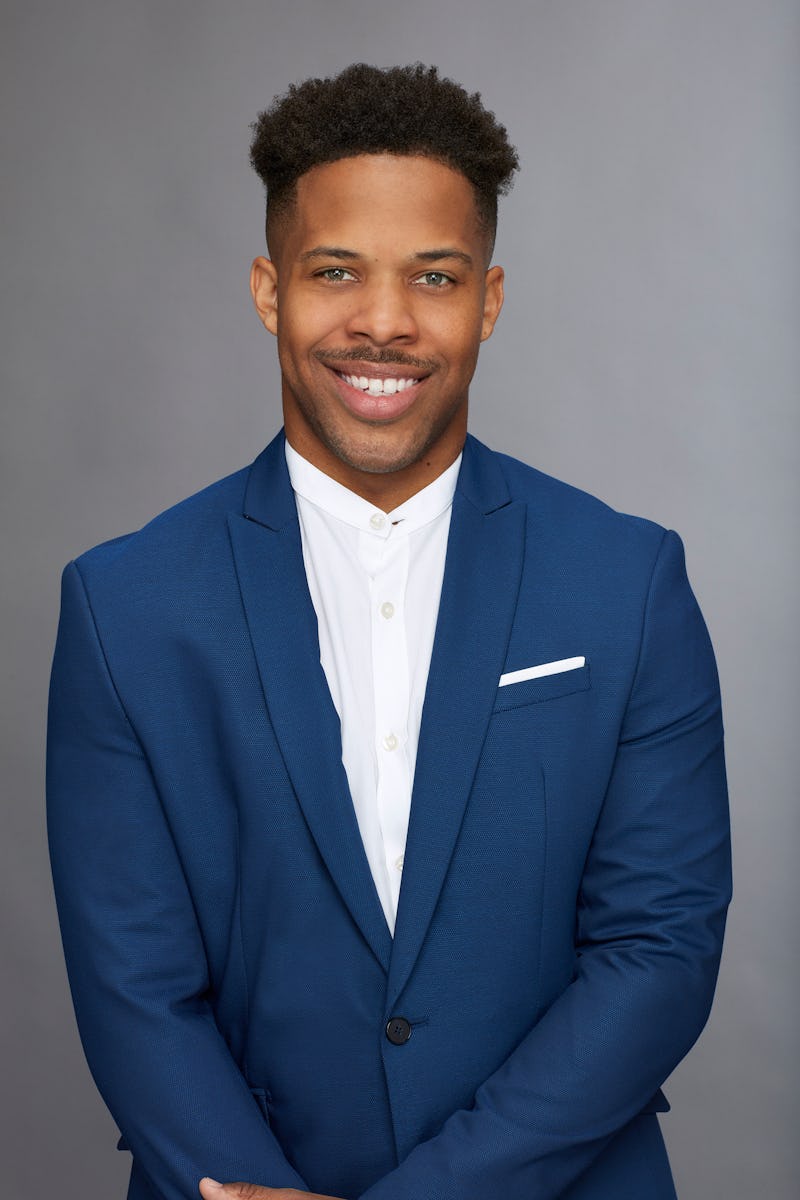 Craig Sjodin/ABC
Summer is fast approaching, and that means soaking up the sun, frosé, cold watermelon, sundresses, and, most importantly, a new season of The Bachelorette. Becca Kufrin became America's sweetheart after Arie Luyendyk Jr. chose her as the winner of his season of The Bachelor, only to dump her for the runner up, Lauren Burnham. Now fans of Becca are hoping that the men on her season will treat her better than Arie. Wills Reid is one of the men vying to win Becca's heart, and hopefully he proves that he will treat her with the love and respect she deserves. But who is Wills from The Bachelorette, and what are the chances he walks away engaged to Becca?
According to the bio provided by ABC, Wills (not Will, the "s" is important) is a Los Angeles native who works as a freelance editorial designer. The bio also shares that Wills graduated from UC Davis with a degree in design. So clearly this Bachelorette contestant is smart and artistic. Maybe he could set himself apart in the limo exits by gifting Becca with a beautiful portrait. Just an idea! The final fact ABC provides about Wills is that he is a massive Harry Potter fan, and that could be key to his success on the show. Becca hasn't hidden her love of Harry Potter, and the two could definitely bond over their shared desire to attend Hogwarts.
But though ABC doesn't give a whole lot more information about Wills, a little internet sleuthing uncovers some more interesting facts about the contestant. His Linkedin profile reveals that while he is currently a freelance graphic designer, he used to work at TMZ, both as a content operations coordinator and as a news desk researcher. So though this will be his first time as a Bachelorette contestant, he is almost certainly familiar with the show. It would be kind of hard to work at TMZ and not know anything about The Bachelor franchise.
Wills' Linkedin also included a link to his website, which contains tons of examples of his beautiful work. Not only is he a graphic designer, he is also a photographer, and his work demonstrates his versatile talents. Maybe if the whole love thing doesn't work out, The Bachelorette can hire him as a photographer for the show.
Unfortunately, Linkedin is the only form of social media Wills seems to have, and let's face it, there's nothing that exciting to be found on a Linkedin profile. Fans of the show will just have to wait until the season premiere in order to learn more about Wills, and the other men fighting for Becca's heart this season.
Wills, and all of the men on this season of The Bachelorette, will have to work hard in order to prove to Becca that they are worthy of her love and trust. After all, Arie shattered her world so completely not only by breaking up with her shortly after the finale, but by doing in front of the cameras, and refusing to leave the room after Becca asked him to, multiple times. Any breakup is hard, but a broken engagement aired on live television? That's a lot to recover from, and the men on this season will have to show Becca why they aren't like Arie.
Whether Wills and Becca will really hit it off during the show remains to be seen. But if he can convince the Bachelorette that he truly cares about her and wants to be with her even after the cameras turn off, it's very possible that he could be a frontrunner this season.
And if it doesn't work out, Wills is a photographer, so his Sugar Bear Hair gummy ads will definitely be top-notch.