11 Things You Didn't Know About The 'Game of Thrones' Set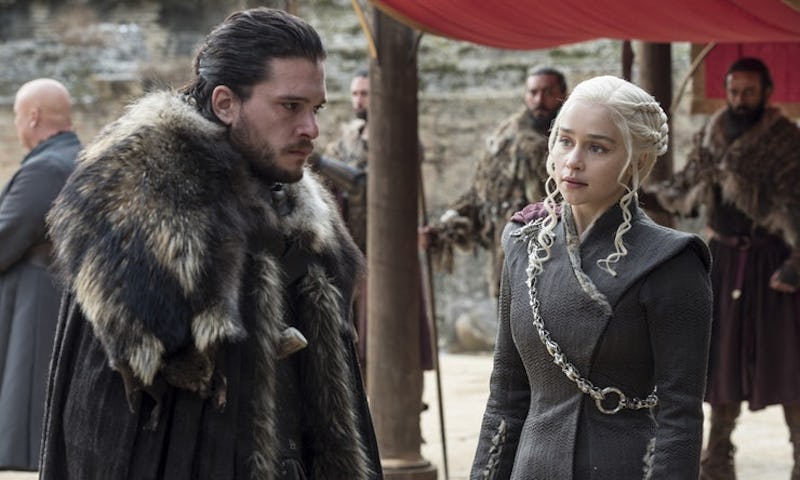 Macall B. Polay/HBO
If there's anything Game of Thrones fans should know after tuning into the show for seven long seasons, it's that the series does a pretty good job of keeping huge secrets that come from the set under wraps. Still there are a few things you didn't know about the Game of Thrones set that not even a leaked episode of the HBO series can reveal.
Spending several years invested in one of the most popular series' on television would likely make you think that you know everything there is to know about what happens on set when the cameras aren't rolling. And judging by the outcome of all of the brutal death scenes, the wild, theatrical special effects makeup, and the outrageous stunts performed in episodes past, there's obviously so much more that goes into filming a single episode of Game of Thrones than one could even imagine. But you'd probably be surprised to know that some fan favorite characters on the show were originally set to be played by different actors. Or that the most expensive death scene on the show to date doesn't feature a dragon, White Walkers, or hundreds of stunt men being set on fire.
Read on for a few mindblowing things you never knew about the Game of Thrones set.