Throwback YA Novels You Probably Haven't Read (But Should)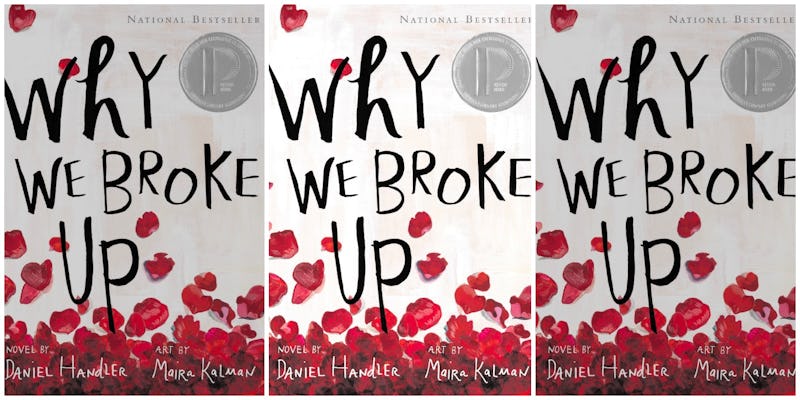 It's safe to say that young adult fiction has come a long way into the mainstream since I was reading them as an actual teenager back in the early 2000s. When I was 14-years-old I was reading The Princess Diaries series, The Sisterhood of the Traveling Pants series and the Georgia Nicholson books (Knocked Out By My Nunga Nungas being a particularly formative experience.) Most teenagers were reading similarly because, well, there just wasn't much else. Not that those books weren't fantastic and still totally worth a nostalgic reread, but the world of YA books is now vastly different than it was only 10 years ago.
The genres we have in YA are now as vast as the readers themselves: fantastic fantasy worlds, realistic historical fictions, heart-wrenching contemporaries, sweet (and sometimes very spicy) romances, read all over the world by pre-teens, teenagers, 20-somethings and full fledged adults. There is something for everyone, and thanks in part to both the massive successes of fantasy writer J.K. Rowling and contemporary writer John Green, YA is being taken more seriously than ever before. With primary placement in book stores, massive marketing campaigns, million dollar move adaptations and more, YA now is a far cry from the tiny, hidden away sections that I used to frequent at 14.
But after Harry Potter and before The Fault in Our Stars (and even some after), there were tons of books emerging in the YA world that were already starting to change the game. But a lot of us just didn't know it. I for one spent a few years reading solely adult books before reacquainting myself with my love of teen reads. And because of that I had a lot to catch up on. It's not surprising then, that many of us who did not grow up in this world of insanely marketable YA would have missed out on a few of some of the (sorta) oldies. Below are 11 picks you probably missed the first go around. Luckily, there's still time to catch up!