11 Ways To Make Your Trips Way Less Expensive (But Still Equally Awesome)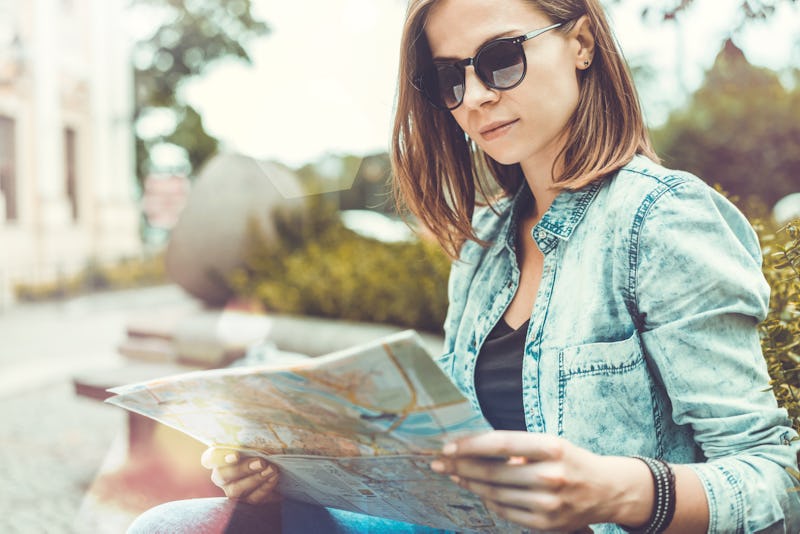 wpadington/Fotolia
When I first gave up my apartment to travel non-stop while working remotely, I worried that I'd spend a ton of money traveling. But I soon learned you can actually save money while traveling, because if you're smart about it, travel can cost less than rent. A week-long trip can be anywhere from a hundred dollars to thousands depending on where you go, how nice your accommodations and meals are, and — most importantly — how many money-saving tricks you know. Knowledge is power, and it's also money.
"If you've done your research, planned wisely, and set your mind on traveling, you will succeed and it will change your life," Hostelworld's head of product and design and travel expert Breffni Horgan tells Bustle. "Everyone tells you that traveling will make you more confident, that you'll find yourself, that you'll be creatively inspired. That's all true."
Nobody should have to miss out on the joys of travel just because of money. And nobody does have to. You don't need to stay in five-star hotels to have amazing, transformative experiences (and if you do want to stay in fancy hotels, you can get a better price than is on their website). Here are some ways to make your trips way less expensive but equally awesome.