11 Unique Septum Rings To Get For Your Piercing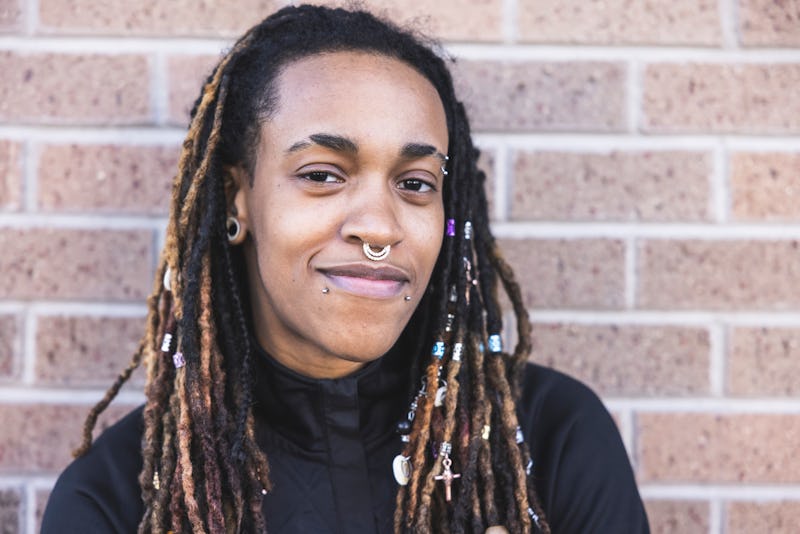 LPETTET/E+/Getty Images
Septum rings are everywhere these days. A ton of celebrities have them, and they're becoming more popular every day. They are a super on-trend piece of jewelry that can look cute and dainty or elaborate and ornate. If you're looking for unique septum rings for your piercing, you have come to the right place. I scoured the internet looking for cool, trendy, and fun pieces for you to show off in your nose.
Learn more: 11 Cartilage Piercing Truths To Know Before You Go Under The Needle
Whether you're looking to channel your inner Rihanna, Zoe Kravitz, or Jessica Biel, you can find a septum ring that works for your personality. You could go subtle and rock a simple one, or you can go bold and wear one that's colorful, and a little more out there. Depending on your preference, there are open rings and hinged rings. And if you have a stretched septum, there are so many gorgeous options for you. There are ones made from sterling silver or gold, as well as truly trendy pieces that you don't have to break the bank for.
After your piercing (and its initial healing period), you should take some time and experiment with what type of septum jewelry you prefer. There are big statement making jewelry pieces as well as teensy cute ones, and you can totally find a pick that you love — or alternate between a few different styles.