11 Things To Do On Valentine's Day That Aren't Dinner & A Movie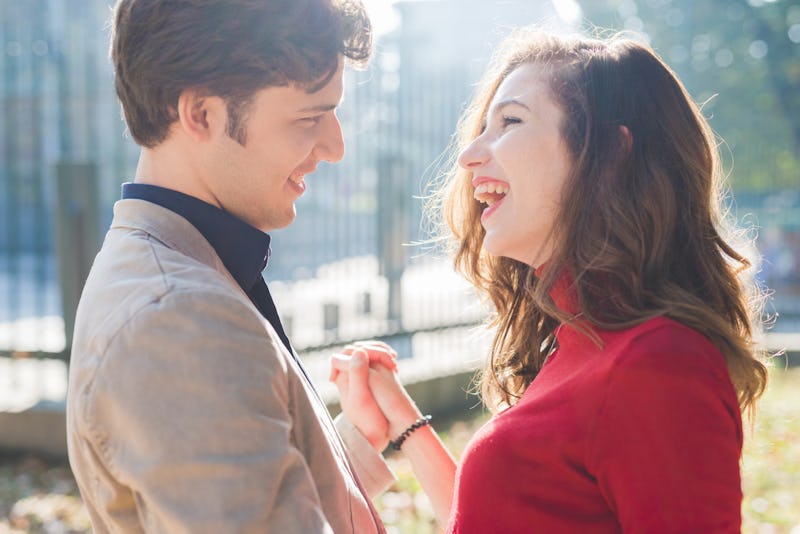 Eugenio Marongiu/Fotolia
No matter how long you've been dating someone, you may be tired of "dinner and a movie (and chocolates)" being how you two celebrate Valentine's Day. While they're nice, you want to do something different and more one-of-a-kind. Of course, there are plenty of unique Valentine's Day date ideas out there — they'll just take some planning and creativity. However, once you think of a couple ideas, you'll think of more and more, trust me. Plus, chances are, whatever you think up will be much more memorable than the time you were able to score a dinner reservation at "X" restaurant.
"So many times, we are somewhat forced to picture Valentine's Day a particular way — roses, chocolates, tiny plush bears — and it seems like the romance is manufactured for us," Tyler Turk, Founder, Crated With Love, a monthly date night subscription box, tells Bustle. "In reality, Valentine's Day is meant to celebrate your love for that special someone. Love is rarely contrived — it is unique, spontaneous, and needs to be special! Instead of falling into doing the same thing, find a unique activity that helps spark some of those feelings of excitement and anticipation, just like you had when you first started dating!"
Like Turk says, whatever unique date activity you choose, it should elicit excitement and anticipation. And the sky's the limit — literally and figuratively if you're talking about skydiving — when it comes to planning a unique Valentine's Day date. Below are some ideas, and perhaps they'll give you even more #valentinesdayinspo, too.