11 Ways You Can Actually Help Women In Prison, Because It's Nothing Like It Is On TV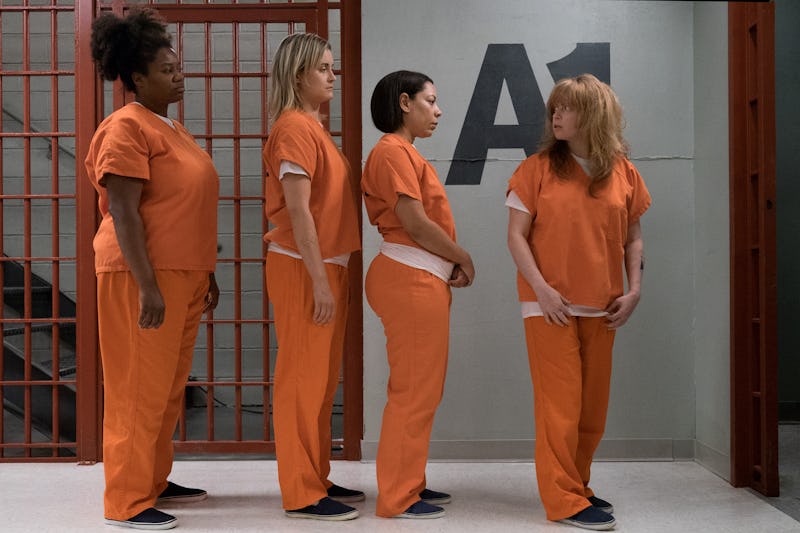 Cara Howe / Netflix
Season 6 of Orange Is The New Black is upon us, and by now, faithful viewers know to expect the horrors the show's characters endure on a day-to-day basis in a women's prison, though that doesn't make them any less disturbing. Between abusive prison guards, fighting among inmates, and worries about their friends and family back home, OITNB's prisoners also have to find ways to take basic care of their bodies and minds while on the inside, and that's the unfortunate reality for millions of women. Luckily, there are plenty of ways to actually help women in prison if the series moves you in any way. You just need to know where to look.
Litchfield may be a fictional institution, but its inmates' struggles mirror the daily lives of real women behind bars. Scarcity of tampons and other hygienic products, poorly funded libraries, pregnancy-related issues, and lack of support regarding their cases, families, and re-entry to public life are just a few of the problems that can plague inmates across the country. And that's not to mention the ways women of color, LGBTQ inmates, and inmates with disabilities are faced with unique obstacles, and are often inherently at a disadvantage within the system itself.
So, if you're rightfully horrified by the dramatized events unfolding as you marathon Orange Is The New Black, then maybe it's time to take action. There are many nonprofits and other organizations actively working to better the lives of women in prison, and whether you'd like to donate your time, money, or actual products, there's likely an option for you.