11 Wedding Desserts From Around The World That Beat A Boring Cake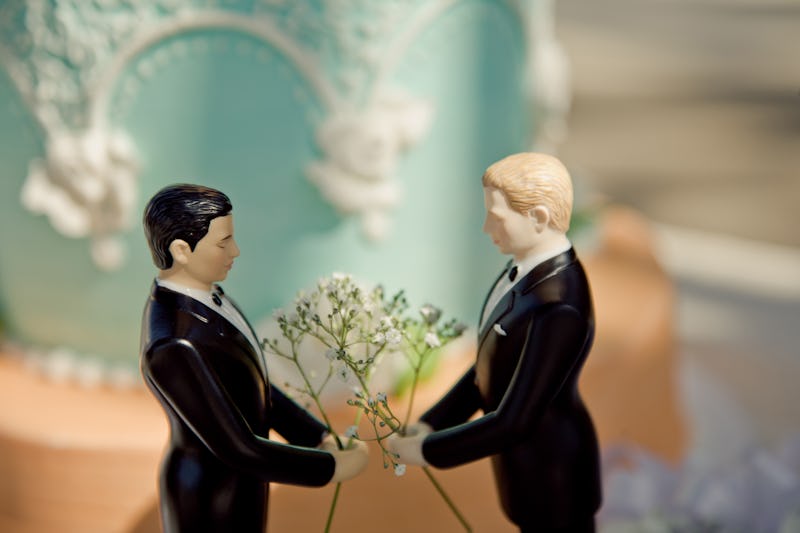 Shutterstock
There are a lot of interesting traditions out there when it comes to weddings, and that includes the best part of the evening: dessert. There are amazing wedding desserts from around the world that reach far past that regular vanilla cake with vanilla frosting and a few flowers on top. Wedding dessert traditions that punctuate the sweet, sweet love of the happy couple are an interesting peek into so many culinary styles.
Indeed, even the classic wedding cake can get really far out there when it comes to cost and style — because that's just how important treats are to some people. According to HuffPo, in 2017, the most expensive wedding cake ever was made over in Chester, England at Cake Bakery for a cool $52 million. The reason for the extra expense? It wasn't a costly batter —the delicacy was covered in 4,000 diamonds. Let's just hope nobody swallowed one of those bad boys, amirite?
But in truth, there is no need to go that wild, as long as your desserts are baked with love. Below, take a look at some of the incredible sweets that married couples serve for their lucky guests all around the globe. It will definitely have you thinking about having a wide variety of options for your own special day.