12 Adult Easter Egg Hunt Ideas That You'll Actually Find Fun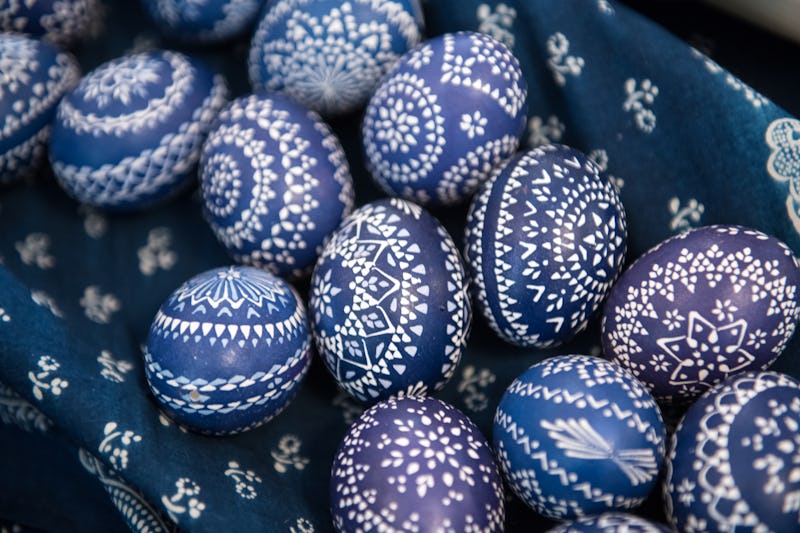 Steffi Loos/Getty Images News/Getty Images
Becoming an adult doesn't mean you have to move from the Easter egg hunt playing field to the sidelines. Actually, the hunt can get even more exciting as the years go on thanks to adult Easter egg hunt ideas for 2018. Think bottles of wine tucked in bushes and nail polish freckling backyards. It's a whole new game, guys.
Hosting an adult Easter egg hunt comes with many perks. Namely, brunch. Gather your friends for a Sunday get together revolving around flutes of mimosas. Wear your floppiest or most floral hat and deck yourself in pastel. But make sure you're in your most comfortable heels because you're not going to want to mess around when it comes to ~the hunt~.
While you're on the prowl for your adult treasures, remember to play fair and that it's just a game. I know that when it comes to Bed, Bath and Beyond coupons, the competition can get stiff. We're all friends here and everyone is guaranteed to be a winner.
Who says holiday activities are just for the kids? We may be adults now but you're always going to be a kid at heart. Simple tweaks and upgrades to yesterday's favorite games become today's perfect content for your Instagram stories. Set up that field of adult dreams and get to Easter egg hunting!