12 Best Dog Breeds For Studio Apartments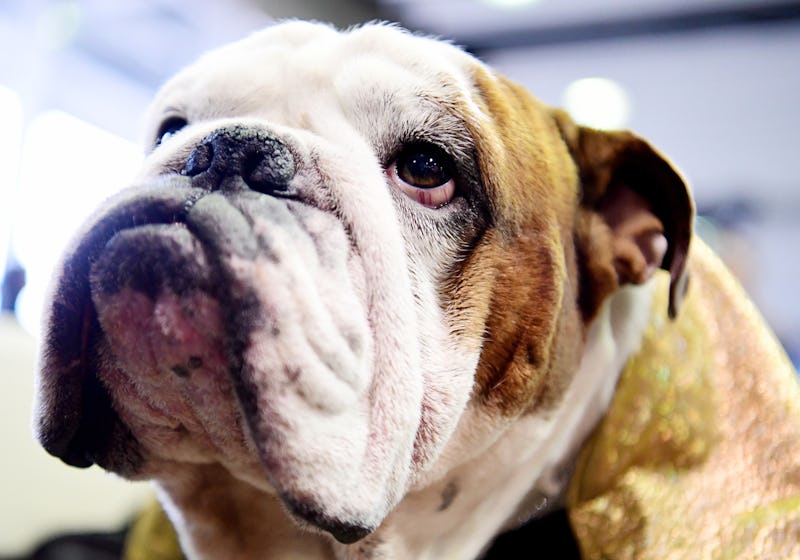 Sarah Stier/Getty Images News/Getty Images
To large dog breeds, studio apartments might seem more like a dog houses — albeit dog house mansions and therefore probably not a great ~fit~. But for many small, low-activity dog breeds, slim square footage could be a cozy dwelling with enough room to stretch their paws. Dog people living in small spaces can add a pupper to the family. Just make sure it's one of the best dog breeds for studio apartments before squeezing four more legs into a compacted space.
Some dogs don't need an expansive lawn. Some dogs are chill with a plush couch. According to a 2015 Urban Land Institute (ULI) study, "A micro unit might be 300 square feet in New York City or 500 square feet in Dallas. This study learned that no standard definition exists. A micro unit is a somewhat ambiguous term that covers anything from a relatively small studio or one-bedroom apartment to a short-term lease." A studio apartment includes a living area, kitchen and bathroom. There's always space for the dog bowl, bones and a shelf full of treats.
If you're thinking of bringing a precious doggo into your pint sized quarters, you'll want to think about their comfort level. You'll want a breed that won't get cabin fever while you're at your 9-5 and one that's small enough to adapt to the close quarters.