12 Challenges Of Traveling With Your Partner For The First Time & How To Overcome Them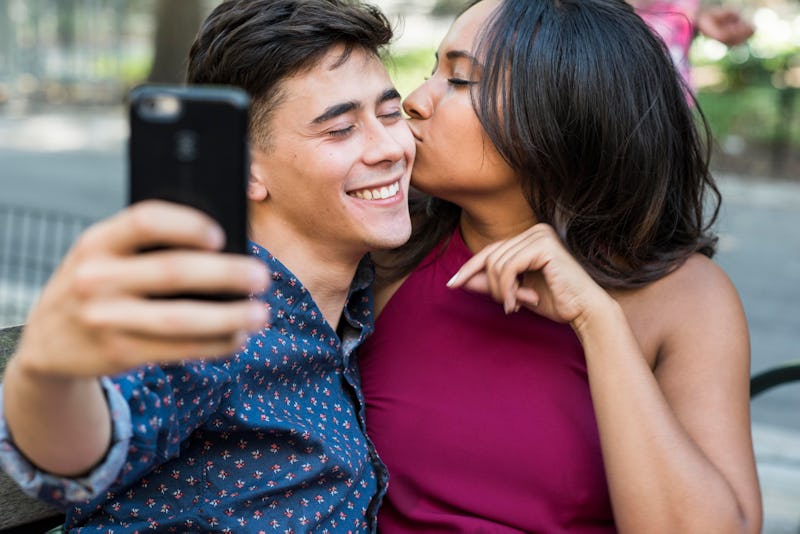 BDG Media, Inc.
Going away with your partner for the very first time can be quite the adventure. Regardless of whether you're newly dating or have been together for quite some time, you can never really guess how your first trip together as a couple will actually turn out. With all the fun, you can expect there to be challenges. Luckily, many of those challenges are fairly common and can be overcome.
"Traveling together can be extremely revealing," Dating Coach and Resident Sex Expert for My First Blush, Laurel House, tells Bustle. Deciding when you should travel together for the first time really depends on you and how comfortable you are with the idea. Some people like getting it out of the way early on in what House calls a "Make-or-Break Vacation Date."
Basically that's what happens when you've just started dating someone and are in a place where you're ready to find that one you want to be with forever. "You aren't interested in playing games or wasting time," she says. "You found someone who you think has real potential, and you're ready to see the reality of who they are."
When you go away with someone you will definitely learn a lot about them like their habits, how they treat people, how they are in the mornings, etc. Traveling has a way of expediting the getting-to-know-you process.
"Traveling together creates an environment that encourages transparency," House says. "Unlike Friday night dates, it isn't about being 'on' all the time. Instead, it's about being real."
Ideally, your first trip as a couple will be memorable for all the right reasons. However, there will be challenges along the way. So here are some common challenges couples tend to face on their first getaway together and ways to overcome it.