12 Clever Care Packages For College Students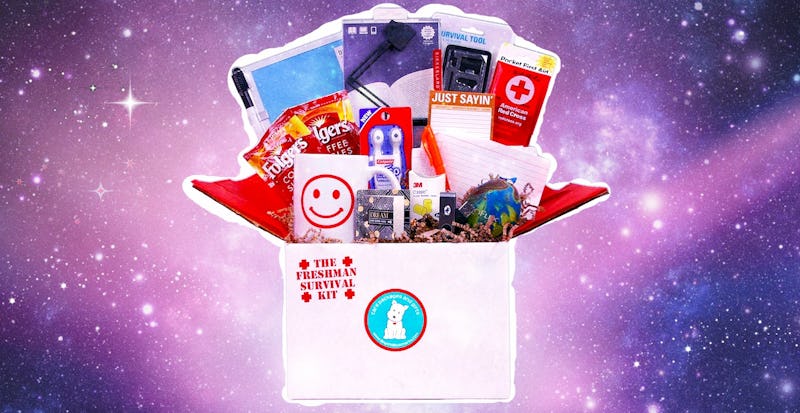 Oh, college: A magical time when you're always broke, busy, and constantly balancing your time hitting the library while making it out four times in a week. But there are some clever care packages for college students that can help this chaotic time feel less overwhelming. If you know a friend who could use some extra love right now, send them one of these clever college care packages that will make their day.
Trust me when I say this, college students love getting mail. As someone who felt a little homesick and lonely every now and then, getting a custom care package from Mom and Dad was always a treat. Mine were always stocked with extra school supplies, medicine, and snacks, which helped me prevent many last-minute shopping trips when my supply went low. Plus, it was nice feeling knowing my parents cared. (Cheesy, I know.)
Whether you're the student who's hinting out something to your family or want to treat your friend who is away, these college care package ideas will help out any stressed out student. In each one, you'll find items that are actually useful, such as a freshman survival kit with toiletries and basic dorm essentials, a 'get well soon' package stocked with meds, and other bundles to help them get though exams, classes, and the other ups and downs of college life.