12 Easy Rituals To Build Back Confidence If People Haven't Been Treating You Well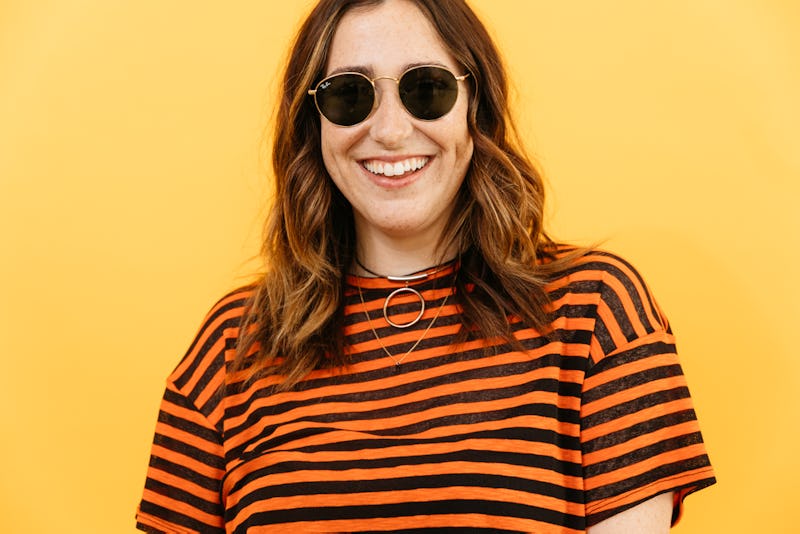 Ashley Batz/Bustle
Mistreatment may start in the schoolyard, but it definitely doesn't end there. Unfortunately, a lot of adults still deal with people being inconsiderate, and, in turn, hurting their feelings. A lot of the time, these messy situations start with someone who doesn't know where to draw the line. So if you're wondering what to do when someone crosses your boundaries, look no further than these psychologist- and life coach-approved tips.
First, it's important not to beat yourself up for having a strong reaction to someone being hostile toward you. It's perfectly natural if your confidence has taken a hit. "In essence, mean behavior is often abusive in nature," clinical psychologist Dr. Carla Marie Manly tells Bustle. And while you may not feel that the person crossing your boundaries has become fully abusive, you may still be able to learn something about your reaction from looking at the interaction from this lens.
"When we're exposed to mean behavior over a long period of time, we tend to become frustrated, angry, worn down or simply depressed," Caleb Backe, health and wellness expert at Maple Holistics, tells Bustle, "... Mean behavior is more likely to be met with a negative response or a negative internalization of those outwardly expressed negative emotions." There is, then, a clear line between how this person is treating you and how you're responding. It is in no way your fault.
Luckily, there are a lot of paths to reclaiming your space from this person, and turning the narratives in your head back into ones that build you up, not tear you down.
Here are 12 easy rituals to build back confidence if people are crossing your boundaries, according to experts.