8 Things To Know Before Seeing A Therapist For the First Time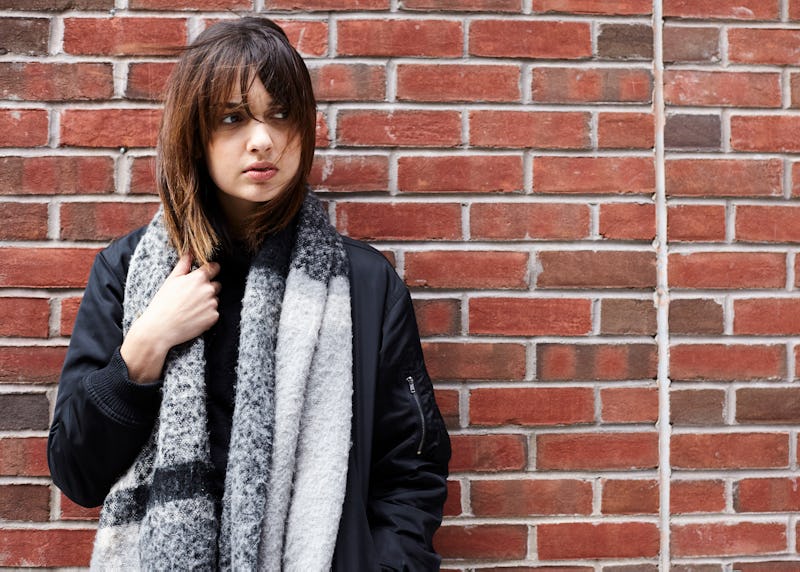 Hannah Burton/Bustle
Seeing a therapist for the first time can be a scary experience. I should know — I put off doing it for years. It wasn't that I was against therapy, in fact I merrily recommended it to friends going through a rough time, but for some reason I just wasn't ready to take the leap. After my dad died and a few other things went wrong in quick succession many of my friends and family members (rightly) suggested I go to therapy. But I put up a fight and became avoidant until they stopped trying. Then, a year later, I merrily walked into to a therapist office for the first time, of my own accord. It was so, so useful.
"Talking to a qualified mental health professional is an experience like no other," clinical psychologist Dr. Josh Klapow, host of The Web Radio Show, tells Bustle. "It is a time for you to be vulnerable, be expressive, explore your inner challenges and deal with problems that many of us keep to ourselves. All with a trained professional guiding you through. If you are suffering you need to talk to a qualified mental health professional. It could change your life."
But that being said, it's not a process you can rush — and if you go before you're ready, then you might not get much out of it. But if you want to go or think you need to, then there's no harm in trying to find a therapist as soon as possible.
For me, it was very much like pulling off a band-aid. But if you've never done it before, it can feel like the therapy is shrouded in secrecy and you might be nervous about what to expect. So, here's what you should know before seeing a therapist for the first time, because it doesn't have to be terrifying.