12 Last-Minute Date Ideas For Valentine's Day You Still Have Time To Pull Off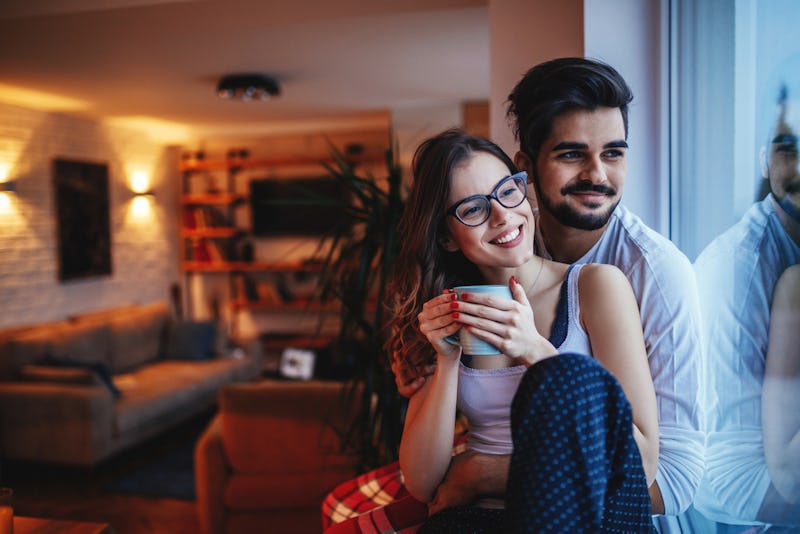 ShutterStock
Picture this: it's Feb. 13, you've been so busy that you haven't been paying attention to the dates, and all of the sudden, your significant other asks what you want to do the next day... which is about the time you realize Valentine's Day has just snuck up on you. It happens to the best of us! Forgetting to make plans for V-Day can make the holiday feel sort of hopeless. You might not be able to score reservations at any restaurant near you, or you might find that even all the movie tickets seem to be sold out. If you want to do something that still seems fun and impressive, there's a solution: try a last-minute Valentine's Day date idea that will leave your partner thinking you had it planned all along.
Because here's the secret: a great Valentine's Day isn't just about sitting in the trendiest restaurant, eating the most expensive food, or doing something totally Instagram-worthy. Most of the time, the best dates for this holiday just involve you and the person you're spending it with, plus some great attitudes. You guys can have a seriously memorable date even if you're doing something that you put together on Feb. 14. It doesn't matter where you are, it just matters who you're with! It's corny, but true.
Still, it you want to do something a little more special than usual, check out some of these date ideas. They can be "planned" only a few hours before, and they'll work for even the busiest of couples.