12 Millennial Women On Their Best Self-Pleasure Techniques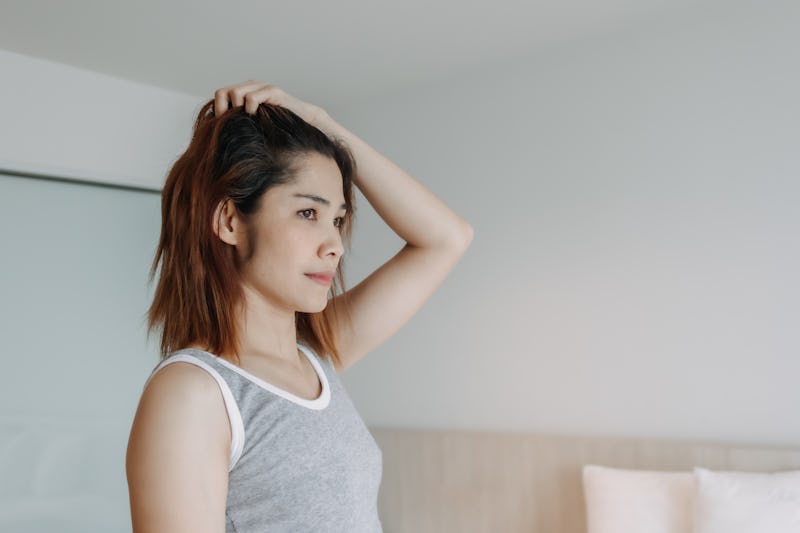 Rachata Teyparsit / EyeEm/EyeEm/Getty Images
Masturbation is an expression of self-love and self-care. By allowing us to get in touch with our most personal selves, it strengthens the relationship between our mind, body and soul. The act of engaging yourself in self-care through masturbation holds a wide array of benefits that extend to our psychological and physical health. According to Kelly Johnson, PhD, a sexologist, masturbation releases endorphins and hormones that reduce stress, tension, and depression.
"There are an endless number of reasons to masturbate. Learning how to make yourself orgasm is the most empowering experience you will ever have," Vanessa Marin, sex therapist and founder of Finishing School, tells Bustle. "You'll also learn how to teach a partner how to bring you pleasure."
Female pleasure is intricate and complex and it is crucial for our sense of mind body awareness that we explore it. The clitoris alone contains 8,000 highly sensitive nerve endings. Masturbation also benefits your mind and sexuality; it stimulates your sex drive and fosters your freedom to explore the boundaries of your body as well as your deepest fantasies.
For me, I value the precious time that I get to spend with my vibrator wand. I view it as a period during which I can set aside the clutter of my mind, shut out all outside influences, close my eyes, and allow my imagination to run wild without any inhibition. My favorite masturbation technique is edging, also known as orgasm control. I get myself to the precipice of reaching orgasm and then I turn my vibrator off. I repeat this until I can no longer handle the anticipation, and I finally allow myself to have an intense, body shaking orgasm.
We spoke with 12 Millennial women to find out their best techniques for reaching that glorious, mind-blowing orgasm.