Chrissy Teigen Might Be The Biggest Bravo Fan Alive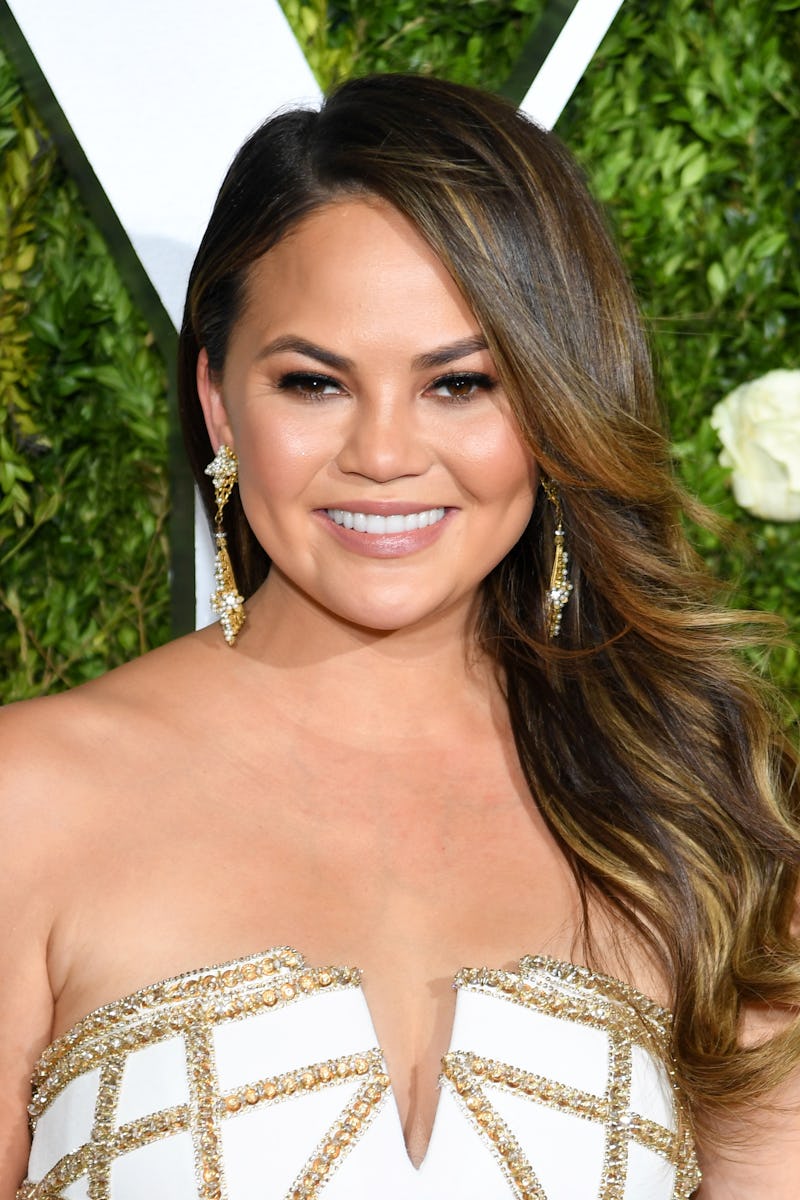 Dimitrios Kambouris/Getty Images Entertainment/Getty Images
At this point, Bravo is more than a television network; it's a lifestyle. The shows are so consuming, the content on social media from the casts' in between seasons is addicting, and it really is possible to revolve your whole schedule around your favorite Bravo series. Don't worry, though. You're not alone. There have been so many instances when Chrissy Teigen made it known that she's the biggest Bravo fan.
Never be hard on yourself for being Bravo-obsessed. First of all, there's really nothing wrong with loving the reality series on the network. Second, there's no way that anyone is a bigger Bravo fanatic than Teigen. In all honesty, her fandom is inspirational. She has the best of both worlds: She gets to be just like the regular Bravo fans who watch TV at home, but she's also a super famous celebrity who gets to interact with her favorite Bravolebrities via social media or even on Watch What Happens Live.
Teigen is really living the dream, and she even got her husband, John Legend, in on the Bravo viewing, as well. If that's not #RelationshipGoals, then pretty much nothing is.
The 31-year-old model is living her best life as the biggest Bravo fan there is, and she has had plenty of enviable moments throughout the years. These are some of her most notable highlights.
1. When John Played The Pump Rules Theme Song On The Piano
As if being married to John Legend wasn't already cool enough, now he's singing along to Bravo theme songs while he plays the piano. This is everything.
2. When She Discussed RHOA With Michelle Obama
During an episode of WWHL, Teigen revealed that she discussed Real Housewives with Michelle Obama. She confirmed, "She's a big Housewives fan. She's definitely a fan of Atlanta, which I am, as well." This is a conversation that many fans would love to be a part of.
3. When She Celebrated John's Oscar Win By Watching Shahs Of Sunset
There's no better to celebrate a big win than watching Bravo.
4. When She Quoted Aviva In A Caption
Aviva Drescher insulting Ramona Singer and Sonja Morgan by referring to them as "white trash" went down in Housewives history. I don't blame Teigen for quoting the dig in this caption of herself meeting Drescher and tagging her in it, too.
5. When She Got Upset After Losing The Biggest Bravoholic Award
The only person who could rival Teigen for being the biggest Bravo fan is Michael Rapaport. Needless to say, they both had a fun time on Twitter after he won this honor.
6. When She Gave James Kennedy Mazel & Jackhole Of The Year
First off, having the privilege to hand out the Mazel and Jackhole of the Year for 2016 is a major deal for any Bravo fan. Second, Teigen giving both of the contradicting honors to James Kennedy was surprisingly on point and hilarious. She explained, "He is the best TV on the planet." Valid.
7. When Bravolebrities Made Birthday Posts In Her Honor
Does it get any better than your favorite Bravo stars wishing you a a happy birthday? Nope. Chrissy is winning at life.
8. When She Was On An Episode Of Top Chef
Aside from appearing on the show, Teigen already knew Top Chef host Padma Lakshmi thanks to Legend.
9. When She Campaigned For A Pump Rules Golden Globe Nomination
Such a valid point, Chrissy.
10. When Andy Reads Her Tweets On WWHL
At this point, Teigen's Twitter commentary is a staple for Watch What Happens Live episodes. She is the queen.
11. When She Hung Out With Pump Rules Cast Members At SUR
Does it get any cooler than this?
12. When Thought Of The Best Housewives Tagline
Teigen shared her hypothetical Real Housewives tagline in an interview with Refinery 29: "I may be married to John, but I'm a Legend in my own right." Straight up perfection with that one.
It is so easy to become obsessed with Bravo, but Teigen really takes her fandom to another level. She gives all of us super fans something to aspire to.